Fear and Loathing in Corte Madera - Update on Restoration Hardware
February 21st 2014
$63.87
Tim Dooling, CFA
Analytic Firepower LLC
tim@analyticfirepower.com
RH is caught between a rock and an unsold Aviator Desk.
· I believe that RH's holiday sales were substantially below current market expectations.
· Poor weather conditions and heavy promotional activity will substantially affect performance.
· RH's future financial performance will deteriorate substantially due to the much touted "Real Estate Transformation." The leader of which recently quit.
· RH's dirth of new products and shift to annual mailings make current financials misleading.
· RH's sales are highly correlated with the housing market. The ultra-low mortgage binge which fuelled RH's growth in the past few years, is now in the past.
· Turmoil in the shareholder base and senior management has substantially affected RH's ability to execute.
· RH's shares remain very highly valued.
I have been very dour on the prospects of Restoration Hardware for some time and the stock has performed poorly. Nevertheless the valuation remains extremely high and out of line with what I believe the company is worth. Here is an update to my earlier note.
Cast adrift by the savvy private-equity shops who sold their entire holdings in the fall. Abruptly abandoned by the well-respected co-CEO Carlos Alberini and pummeled by a polar vortex means that all is not well in Corte Madera.
The silence from RH's management about their holiday sales results is deafening. I believe that CEO Gary Friedman is ill-equipped to manage the operations of RH by himself following the shocking-to-some departure of highly regarded operator Carlos Alberini in December 2013.
In my opinion Mr. Friedman has spent the past 8 weeks trying to come up with a plan while the operations of the company were pummeled by a nasty combination of bad weather, obsolete inventory, and reluctant consumers.
RH will report earnings at the end of March, however I believe they will have to publicly recognize the extent of their poor Q4 performance before then.
For perspective on just how expensive shares of RH are, ponder this:
· In the past 12 months RH has LOST $9.53 per share on a pre-tax basis.

This year's winter weather was particularly bad in places where RH has lots of stores, and to date the North East remains under snowcover. Snow is the enemy of retail (except shovels which RH does not sell).

The current bull-case that RH will be able to drive higher sales through more store square footage is simply wrong and completely ignores the fundamental drivers of the business. Carlos Alberini was tasked with the job of driving the Real Estate Transformation which was supposed to catapult RH into the stratosphere on the ill-conceived notion that more selling area would automatically translate into higher sales per square foot of selling space.
I believe that it is very important to remember that RH is a company with a high proportion of direct sales via the internet. I take issue with the assertion that more real estate will drive sales and margins.
Expectations of mid-teens comp growth on the back of last year's 41% comps seem to be inspired by someone standing too close to the ether. The bombastic valuation also in my opinion is the product of statements such as this from a Wall St. analyst who covers the stock:
The stock is mispriced. The shares are trading at 25x our $2.25 FY15 EPS estimate, implying a PEG ratio of 0.69x against our 36% long-term growth estimate. Our $88 price target is based on a 40x multiple applied to our FY15 EPS estimate.
I do not know if there was a typographical error in that statement, but it is a pretty short list of companies who have delivered 36% earnings growth for more than 5 years. (Google and Apple and a few other well-managed companies have done it.) A valuation of 40x FY2015 earnings is getting into the Teslasphere Gary Friedman is not of the same managerial caliber as Steve Jobs, Sergey Brin or Elon Musk.
New Store Metrics are Overstated
RH's management is keen to tout the effectiveness of the Full-Line Design Galleries (FLDG) by claiming the effectiveness of the ones they have already built. They claim that their Los Angeles FLDG accounted for 90% "market demand growth" in its first year of operation.
This demand growth is more a function of the enormous marketing spend that was going on during the periods in question than it was a validation of the FLDG concept.
Secondly, the Houston FLDG is only 22,000 square feet, which is about half the size of the model FLDG, and a third the size of the 65,000 square foot FLDG they are building out in Atlanta at enormous cost. RH management is targeting $850/square foot of productivity from these centers, or over $55 million from the Atlanta center alone, which is $6,307 per hour, every hour 24/7. Or $18,318 every opening hour.
What Is This Thing?
Despite the tagline that RH is "Curating Lifestyles" it is really just a premium home furnishing retailer. Peeling away the designer-speak, the company's core competency is in merchandising. Good merchandisers make money because they put something in front of a customer that the customer wants. Being a good merchandiser is a hard thing to do over a long period of time and hence to me it is not a clearly defensible strategic advantage. The current valuation of RH would make you believe they have discovered cold fusion.
Merchandising ultimately comes down to perception. For example there is probably someone out there who perceives that the Blackhawk Secretary thingy is worth the $4,395 asking price.
The US housing market seems to be rather abruptly cooling which is not good news for RH. As a home-furnishing retailer, it is very vulnerable to changes in housing prices. Pure intuition tells me that the sales growth they have enjoyed could have more to do with ultra low interest rates than their merchandising prowess.
The Real Estate Transformation Is Not Happening
Perhaps the best canary in the coal mine around the success of the "Real Estate Transformation" is the fact that Carlos Alberini, the guy who was in charge of it abruptly quit in December.
Carlos Alberini joined RH in 2010 to provide more operational and financial expertise as RH embarked upon its new strategy of "Full Line Design Galleries". Gary Friedman referred to RH as "$5 billion company trapped in a $1 billion real estate" and Carlos was the man for the job. After a couple of years trying and the withdrawal of the support he enjoyed from the private equity firms that hired him, I believe that Carlos saw that the Real Estate Transformation was more likely to be a Real Estate Destruction.
It's Only Going to Get Worse
The margins that RH currently reports really tell us very little about what the future margins are likely to be. They are incomparable due to the understated depreciation expenses from Real Estate Transformation strategy. Since accounting rules do not let you depreciate an asset until it is placed into service, it is misleading to expect that the margins reported during periods of heavy Capital Expenditure will be indicative of future margins. Once the Galleries are opened and all of the expense from their build out begins to grind through RH's income statement, the story in fact could be much different, and unlikely to be better. As CFO Karen Boone explained (but no one seemed to listen) on the Q3 conference call:
On depreciation, the reason why you haven't seen that, you know, you will see the bigger numbers. So far there is $70 million or so, Q3 year to date. But if you think about the timing of the depreciation, it's lagged because a lot of those were just construction and DC investments in particular, none of those assets were placed in the service until the late part of the summer. We have a lot of that, you know, a lot of the real estate builds right now that aren't going to be placed in the service until we open up Greenwich in Atlanta. So you're going to see the capital growth ahead of the depreciation.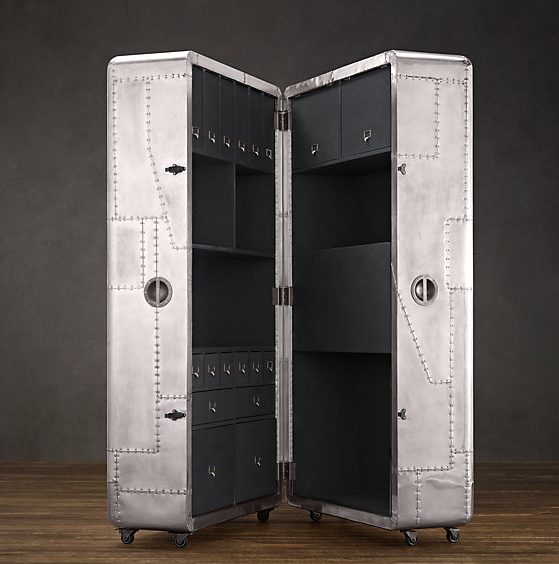 Square-footage growth is a Value Destroyer
RH as guided towards >30% growth in store square footage annually as they transition from small-format Design Galleries to large "Full-Line Design Galleries". This is a pretty risky proposition especially since they have led the world to believe that this square-footage growth will be accompanied by a 125% increase in square footage productivity. This math is hard to substantiate, but they have tried. Below is a telling exchange between Carlos Alberini and a Wall St Analyst Question about why RH had dialed-back their guidance of real-estate productivity from $1,000 per square foot per year to a mere $650:
When you kind of look at your longer-term guidance, the numbers are well below that. I think you're 650 in sort of the most recent guidance that you put out. I'm just trying to get a sense of that conservatism. Is there a reason, I know the galleries get bigger, but is there a reason that the numbers would come down that much as you kind of look out over multi-year basis?
Carlos Alberini
Yes, $650 is more representative of the total volume that we have allocated to the larger boxes. Frankly we don't have any experience yet.
I believe that means that he doesn't really know what it will end up being.
Related-Party Transactions Restart After Grown-Ups Leave
I have pointed out before how the savvy private-equity firms (aka "Grown-Ups") kept a lid on the financial impact of the Chairman, Creator, Curator and Co-Chief Executive Officer's narcissism and megalomania. It perhaps is not a coincidence that related-party transactions began just a few days after the grown-ups left the party. Here is a disclosure that slipped into their most recent 10-Q filing:
On November 27, 2013, the Company entered into an Asset Purchase Agreement which is expected to close on February 3, 2014, upon which the Company will acquire certain assets for a purchase price of $2.5 million. This agreement was entered into with a company that is owned by an employee of the Company.
The perfectly timed exit by the private equity firms in the fall benefited from the perfect confluence of several factors:
· One-off large sales increases in the middle of 2013 from the substantial mailings in April 2013.
· Overstated accounting profit because of capitalization of catalog cost.
· Incomparable margins due to understated depreciation expenses from Real Estate Transformation strategy.
· Reignition of US housing market.
So What is RH Worth?
RH is fantastically overvalued. Even if we generously assume that they will earn $1.75 over the next 12 months (which I believe is nearly impossible), and they manage to grow that earnings over the next 5 years at a Buffet-esque 25% before returning to more mature growth, the shares are still only worth around $33.00 per share. I would hasten to add however that I think it is likely that RH will remain a value destroyer and hence is not really worth anything in my opinion.
Analytic Firepower LLC
THE CONTENTS OF THIS REPORT SHOULD NOT BE CONSTRUED AS
INVESTMENT ADVICE, AND THIS IS NOT AN OFFER TO SELL OR A
SOLICITATION OF AN OFFER TO BUY ANY SECURITY ­­ YOU SHOULD SEEK THE
ADVICE OF A SECURITIES PROFESSIONAL REGARDING YOUR STOCK
TRANSACTIONS OR PURCHASE OF SECURITIES. THE CONTENTS OF THIS
REPORT ARE THE GOOD­FAITH OPINIONS OF THE AUTHOR AND ARE BASED UPON CERTAIN RESEARCH AND ANALYSIS OF PUBLICLY AVAILABLE
INFORMATION THAT ARE BELIEVED TO BE ACCURATE AND RELIABLE, AND
NOT FROM INSIDERS OF THE COMPANY COVERED HEREIN OR FROM ANYONE
WHO MAY OTHERWISE OWE ANY FIDUCIARY DUTY OR DUTY OF CONFIDENTIALITY TO THE COMPANY WITH RESPECT TO THE RELEVANT INFORMATION. WE STRIVE FOR ACCURACY AND COMPLETENESS, BUT SUCH
INFORMATION IS PRESENTED "AS IS," WITHOUT WARRANTY OF ANY KIND.
THE PRINCIPAL OR CLIENTS OF ANALYTIC FIREPOWER MAY (OR MAY NOT) MAINTAIN SHORT POSITIONS IN THE SECURITIES COVERED IN THIS REPORT.
By opening this file you agree to the following Terms of Service. You agree that use of Analytic Firepower LLC's research is at your own risk. In no event will you hold Analytic Firepower LLC or any affiliated party liable for any direct or indirect trading losses caused by any information on this site. You further agree to do your own research and due diligence before making any investment decision with respect to securities covered herein. You represent to Analytic Firepower that you have sufficient investment sophistication to critically assess the information, analysis and opinion on this site. You further agree that you will not communicate the contents of this report to any other person unless that person has agreed to be bound by these same terms of service. If you download or receive the contents of this report as an agent for any other person, you are binding your principal to these same Terms of Service.
You should assume that as of the publication date of our reports and research, Analytic Firepower, LLC (possibly along with or through our members, partners, affiliates, employees, and/or consultants) along with our clients and/or investors and/or their clients and/or investors has a short position in all stocks (and/or options, swaps, and other derivatives related to the stock) and bonds covered herein, and therefore stands to realize significant gains in the event that the price of either declines. We intend to continue transacting in the securities of issuers covered on this site for an indefinite period after our first report, and we may be long, short, or neutral at any time hereafter regardless of our initial recommendation.
This is not an offer to sell or a solicitation of an offer to buy any security, nor shall Analytic Firepower offer, sell or buy any security to or from any person through this site or reports on this site. If you are in the United Kingdom, you confirm that you are accessing research and materials as or on behalf of: (a) an investment professional falling within Article 19 of the Financial Services and Markets Act 2000 (Financial Promotion) Order 2005 (the "FPO"); or (b) high net worth entity falling within Article 49 of the FPO.
Our research and reports express our opinions, which we have based upon generally available information, field research, inferences and deductions through our due diligence and analytical process. To the best of our ability and belief, all information contained herein is accurate and reliable, and has been obtained from public sources we believe to be accurate and reliable, and who are not insiders or connected persons of the stock covered herein or who may otherwise owe any fiduciary duty or duty of confidentiality to the issuer. However, such information is presented "as is," without warranty of any kind, whether express or implied. Analytic Firepower, LLC makes no representation, express or implied, as to the accuracy, timeliness, or completeness of any such information or with regard to the results to be obtained from its use. Further, any report we issue contains a very large measure of analysis and opinion. All expressions of opinion are subject to change without notice, and Analytic Firepower, LLC does not undertake to update or supplement any reports or any of the information, analysis and opinion contained in them.
You agree not to distribute this information (whether the downloaded file, copies / images / reproductions, or the link to these files) in any manner. If you have obtained this research in any manner other than via a client relationship with Analytic Firepower, you may not read such research without expressly agreeing to the Terms of Service. You further agree that any dispute arising from your use of this report shall be governed by the laws of the State of California, without regard to any conflict of law provisions. You knowingly and independently agree to submit to the personal and exclusive jurisdiction of the superior courts located within the State of California and waive your right to any other jurisdiction or applicable law, given that Analytic Firepower, LLC has offices in California. The failure of Analytic Firepower, LLC to exercise or enforce any right or provision of these Terms of Service shall not constitute a waiver of this right or provision. If any provision of these Terms of Service is found by a court of competent jurisdiction to be invalid, the parties nevertheless agree that the court should endeavor to give effect to the parties' intentions as reflected in the provision and rule that the other provisions of these Terms of Service remain in full force and effect, in particular as to this governing law and jurisdiction provision. You agree that regardless of any statute or law to the contrary, YOU WILL NOT BRING ANY CLAIM OR CAUSE OF ACTION RELATED TO YOUR USE OF THIS REPORT.
Disclosure: I am short RH.