1. READ THIS ARTICLE:
http://rbth.ru/society/2013/08/21/flood_covers_thousands_of_miles_of_russian_far_east_29103.html
2. THEN READ THIS ARTICLE:
http://www.businessweek.com/news/2013-01-15/russian-soybean-meal-demand-seen-rising-on-poultry-growth
Russia's soybean crop may rise to a record 1.88 million tons in the 2012-13 season, Oil World said. Soybean meal output was pegged at 1.84 million tons in the year that began Oct. 1, up 5.3 percent from a year earlier, while soybean meal imports are expected to decline 4.8 percent to 500,000 tons.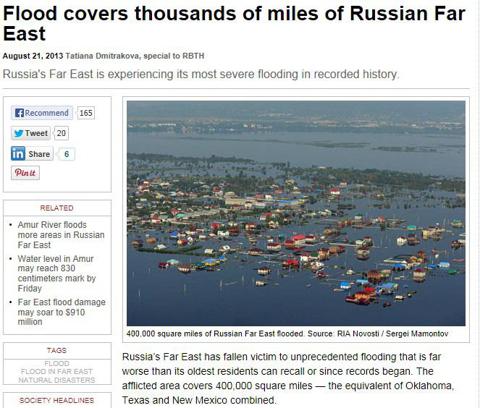 take away:
Russia produced 1.84 million tons of soybeans in 2012, and in the last 10 days one-half of the 2013 soybean crop has been ruined.
also, China lost 2 m hectares of crop land with the majority being soybeans,
big customers (China and Russia) will drive proices higher, - on top of all of that our own U.S. crop is worsening in yield,
I predict much much higher prices...