The mind-numbingly complex world of Wall Street has always been a top destination for some of the best of the brightest - despite the perception of financial executives projected by the media and other interest groups. Yes, Wall Street is crawling with know-it-all ivy-league alumnus analyzing and cranking the numbers with dreams of becoming the next Gordon Gekko, but that doesn't paint the whole picture.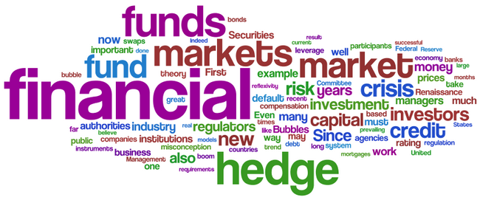 This list of America's youngest hedge-fund and venture capital executives is made up of men and women under 30 whom are already making their mark as some of America's youngest fund-managers as well as some of America's quickest-rising social-entrepreneurs. Each one has attained tremendous responsibility (and the success that comes along with that) at a young age and has a compelling story to tell.

Uri Aboutboul
Uri Aboutboul, 27
Managing Partner, Acclaim Capital Partners LP
While attending NYU, worked on multi-national information-security & web development projects. Got involved in HFT & published articles about it. Started Acclaim Capital Partners - a equities and options trading hedge-fund in 2013.

Jonathan Berger
Jonathan Berger, 29
Portfolio Manager, Alyeska Investment Group
Played basketball at Princeton, where he studied economics. Now runs an equity derivatives portfolio at a $4 billion Chicago hedge-fund. Grew up in Philadelphia and learned to trade at Citadel.

Joshua Bertman
Joshua Bertman, 29
Partner, Brevan Howard U.S. Investment Management
Former Credit Suisse star mortgage trader poached in 2012 by Europe's second biggest hedge-fund to grow the firm's efforts in what has recently been one of the hedge-fund industry's most profitable areas.

Geoff Bamber
Geoff Bamber, 29
Named in The first Financial News 40 under 40 Rising Stars of Hedge Fund, Geoff Serves as Chief Investment Officer of Skyline Capital Management, a London, England based Investment Management Firm operating inside the USA & Europe.

Ray Bradford
Ray Bradford, 27
Investment Partner, Kleiner Perkins Caufield & Byers
Led team that helped Amazon web services grow its cloud infrastructure business. This Stanford MBA is now playing a leading role in his venture capital firm's push into big data services, including investments like UpThere.

Elliot Carol
Elliot Carol, 21
Founder, Lumina Investments LLC
Possibly the youngest fund manager in America, Carol began his fund, Lumina Investments LLC with his buddies. Carol began his journey into the financial world at age of 12 trading mutual funds and equities.

Kevin Carter
Kevin Carter, 26
Partner, SV Angel
Angel investor for innovative venture capital firm. Led investments in WillCall and Oyster. Recently working particularly close with Pineterest and Airbnb.

Jiayi Chen
Jiayi Chen, 29
Partner, Pine River Capital Management
Co-portfolio manager of the $1 billion Pine River Liquid Mortgage Fund, one of the Steve Kuhn hedge-funds posting some of the industry's best returns. First spotted by Kuhn in a class Kuhn was teaching in Beijing, Jiayi has an MS in statistics from Columbia and used to work at Goldman Sachs.

Thomas Digan
Thomas Digan, 28
Head Trader, Sorin Capital Management
Notre Dame grad from Boston, developed expertise in trading commercial mortgage-backed securities at New York structured credit hedge-fund that has been crushing it recently.

Jennifer Fan
Jennifer Fan, 29
Founder, Arbalet Capital
The chief investment officer of a $650 million hedge-fund specializing in energy and agricultural commodities that she launched in 2012. At 19 graduated from NYU and later traded at Morgan Stanley and as a partner at a hedge-fund that shut down.

Ryan Fusaro
Ryan Fusaro, 27
Analyst, LionEye Capital Management
The Fordham grad's Jack in the Box investment thesis scored him first place in Value Investing Congress' annual top idea contest, where he presented alongside some notable names including Bill Ackman and David Einhorn.

Cara Goldenberg
Cara Goldenberg, 29
Goldenberg Serves as Founding Partner of Permian Investment Partners. Cara states: "Permian is named for the geologic period that ran from about 290 million to 250 million years ago, focuses on what it deems undervalued companies, mostly in Western Europe."

Joshua Kushner
Joshua Kushnero, 27
Founder, Thrive Capital
Runs a $200 million New York private equity firm that raised money from Princeton University and Peter Thiel. Hit an early home run with Instagram investment he made just before it was sold to Facebook.

Simone Lowe
Simone Lowe, 29
Fund Manager, Thames River Capital
Lowe has the distrinction of being named in The first Financial News 40 under 40 Rising Stars of Hedge Fund at age of only 29. She serves as a Fund Manager for Thames River.

Mathé Mosny
Mathé Mosny, 29
Senior Analyst, Hutchin Hill Capital
Born in Manhattan, but partly grew up in Austria. Co-runs an event-driven trading book, one of the largest portfolios at Neil Chriss' hedge-fund. Graduated from Princeton with a degree in operations research and financial engineering.

Stefan Renold
Stefan Renold, 27
Co-Founder, LMR Partners
Former UBS trader recently moved to Hong Kong from London as his LMR hedge-fund keeps expanding. As co-chief investment officer at LMR, which manages nearly $1 billion, Renold focusses on its equity market neutral strategy.

Martin Shkreli
Martin Shkreli, 29
Founder, MSMB Capital
As an activist hedge-fund manager specializing in healthcare stocks, torpedoed the proposed merger of Amag Pharmaceuticals and Allos Therapeutics by launching his own hostile bid. Antagonized Pfizer to remove former CEO William Steere from its board. His latest: founding a biotech focused on rare diseases.

Savneet Singh
Savneet Singh, 29
Co-Founder, Gold Bullion International
Cornell grad got the gold bug in 2009 and launched GBI where individuals and institutions (Merrill Lynch is a client) can buy, sell, exchange and store physical gold. Advisory board members include General Wesley Clark and Sallie Krawcheck.

Anil Stocker
Anil Stocker, 28
Co-Founder, MarketInvoice
Cambridge grad left investment banking gig to launch an alternative lender to small businesses, auctioning invoices to investors. Broke even after first year with monthly auction volumes of $6.5 million.

Sheel Tyle
Sheel Tyle, 21
Associate, New Enterprise Associates
Jumped this year from Bessemer Ventures to NEA, where he is sourcing deals like Referly. Graduated from Stanford at 19 with double majors in human biology and public policy; co-founded non-profit focused on rural eye care in the developing world.

Doron Yoets
Doron Yoets, 28
Co-founded Acclaim Capital Partners with a focus on algorithmic trading strategies through algorithmic analysis of various indexes on the major U.S. exchanges in real-time.
______________________________________________________________
Photo and content sources:
"30 Under 30 - Finance." Forbes. Forbes Magazine, 2012. Web. 06 Aug. 2013. <www.forbes.com/special-report/2012/30-un...;.
"40 Rising Stars of Hedge Funds Rollcall." HedgeCo.Net. HedgeCo.Net, 06 Aug. 2013. Web. 26 May 2011. <www.hedgeco.net/news/05/2011/4040-rising...;.
Freda, Samantha. "The New Investors: Young Entrepreneurs Making Big Moves." The New Investors: Young Entrepreneurs Making Big Moves. N.p., 30 Mar. 2012. Web. 06 Aug. 2013. <www.wilmingtonbiz.com/industry_news_deta...;.
"Pooled Investment Funds." FormDs.com. N.p., n.d. Web. 06 Aug. 2013. <www.formds.com/issuers/acclaim-capital-p...;.