Skywest, Inc. (NASDAQ:SKYW) dominates the U.S. regional airline industry under flying agreements as Skywest Airline and ExpressJet Airline. They provide regional service for most of the mainline airlines including Alaska (NYSE:ALK), Delta (NYSE:DAL), American (NASDAQ:AAL) and United (NASDAQ:UAL). Although lower fuel prices have been bullish for most airline stocks, Skywest operates under flying agreements with the above mentioned carriers and fuel is passed through to them for the most part. But, what is bullish for Skywest, Inc?
Cash position
As of their last quarterly report, Skywest held $10.60 per share in cash or equivalents. At a current stock price of $12.60. You are basically buying Skywest for $2 a share.
Fleet improvement
On Nov 17th, 2014 Skywest, Inc announced plans to transition to an all jet fleet, while phasing out their 30 seater Embraer 120's and reducing the term on their contracts with United Airline on their 50 seater Embraer 145.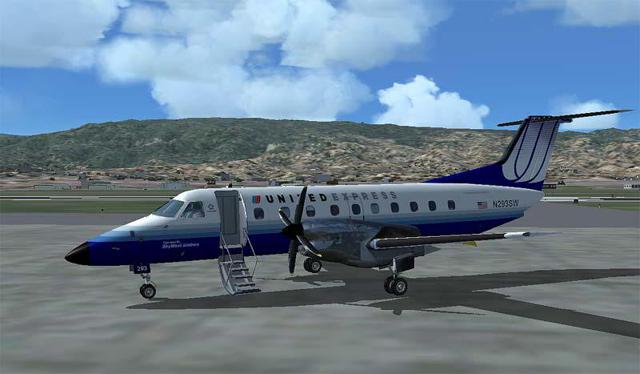 On May 21st, 2013 Skywest announced a firm order for 100 Embraer 175 aircraft and the option to purchase 100 more.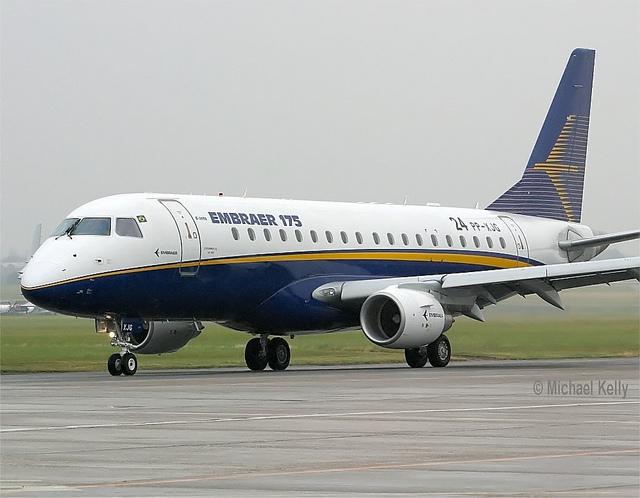 The fleet improvement will help bring down maintenance costs and salary/wage expenses for Skywest which were 21% and 40% of total operating expenses. Paying 2 pilots to fly 70 passengers is more cost effective than paying 2 pilots to fly 30 passengers at a time.
Alaska Deal
Skywest also purchased 7 E175 aircraft to fly under a capacity agreement with Alaska Airlines. More details on that deal are here along with commentary from Kevin Schorr, Vice President of a Virginia based consulting firm.
Skywest only flew 2.1% of its aggregate capacity for Alaska, so there is plenty of room to grow.
Technical Analysis of SKYW chart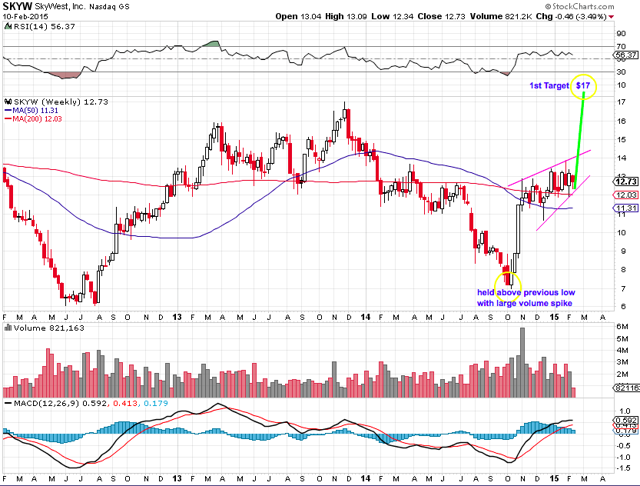 Disclosure: The author is long SKYW.
Additional disclosure: I work for Alaska Airlines as a part time customer service agent. I plan to enroll in an employee stock purchase plan later this month.