NQ Mobile Facts
No doubt many investors have been paying close attention now to the allegations made by Muddy Waters LLC concerning NQ Mobile (NQ). My goal is simply to present facts about NQ Mobile also known as NetQin.
Real Product
I have downloaded the NQ Mobile Security Android app. The application allows for a variety of options including Speed up Your Phone, Scan, Anti-spam, Account Protection, App Manager, Anti-eavesdropping, NQ Vault, Easy Finder, Backup Contacts, and Advanced Tools.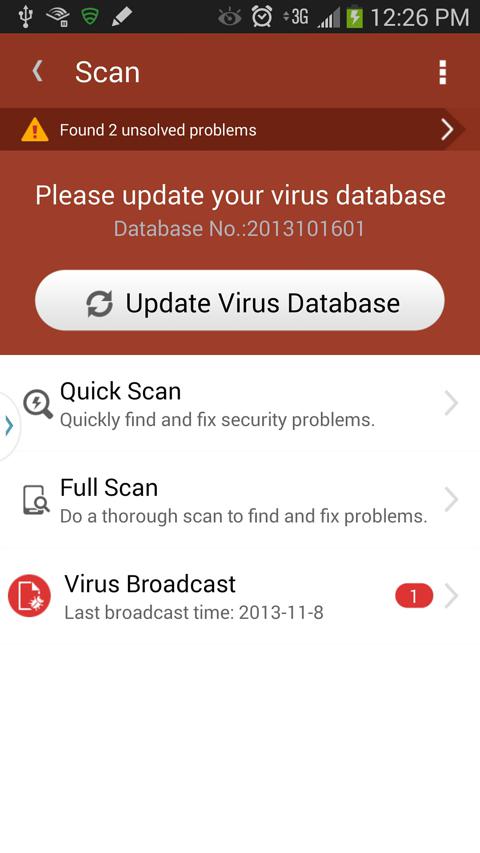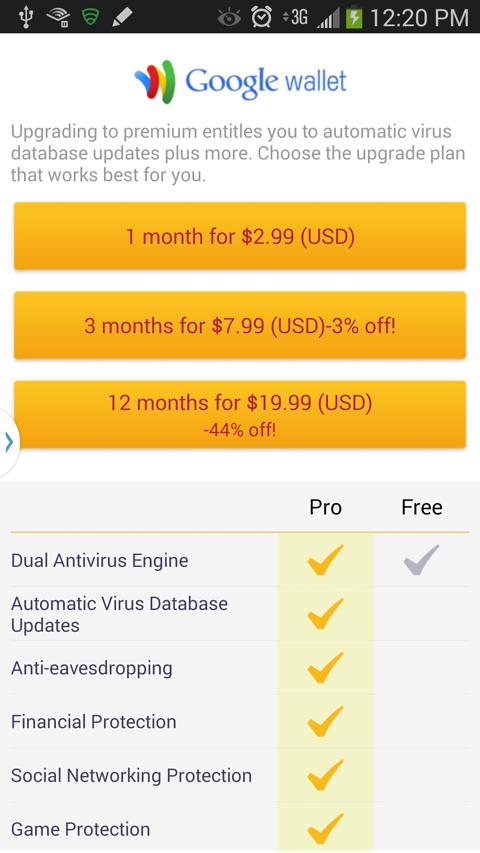 After clicking on the Scan option you will see the Scan screen. From here users can perform a Quick Scan or Full Scan, but once you click on Update Virus Database you are presented with the second screen. It asks you to pay for the service. The service costs $2.99 per month. Additional discounts are also available for longer terms.
I also investigated the application using the Eclipse android developer tool. Application signatures indicate the application has been built using the Smartface App Studio. It is a development tool allowing applications developers to easily develop a single mobile application codebase that can be run across several mobile platforms. It currently allows for mobile application deployment to iOS, Android, and soon Windows Mobile.
Job Listings
NQ mobile is hiring for a wide variety of positions using an employment site Hirede for enterprise customers. Many jobs available at NetQin can be seen at Hirede. Like many large software companies they maintain a hiring website listing NetQin careers.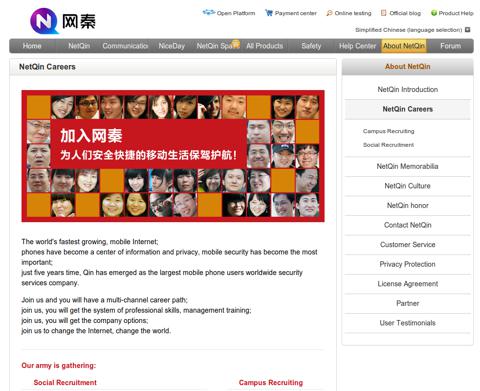 The site also contains information regarding their campus recruitment program.
Website
The first website most people will investigate is NQ Mobile's US site. Proudly at the bottom of the site you will see the site is "Made in Dallas, TX"

A quick nslookup from your computer shows nq.com resolves to the IP address 107.21.237.159. Then using an IP address locator tool like Iplocation you can see where this address is located.
| | | | | |
| --- | --- | --- | --- | --- |
| 107.21.237.159 | United States | Virginia | Ashburn | Amazon.com Inc. |
This is the location of Amazon's AWS data-center in N. Virginia also known as US-East. Many companies including the one I work for have opted to run their entire architecture on AWS, since it significantly cuts down on costs. It seems totally plausible for a Chinese company trying to establish a toe-hold in the US market to rent out AWS servers for a small but growing US site.
NetQin also operates a Chinese facing site. You may have to enable the language translation tool in your browser to read it. Using the process above cn.nq.com resolves to 211.151.74.187
| | | | | |
| --- | --- | --- | --- | --- |
| 211.151.74.187 | China | Beijing | Beijing | 21vianet CHINA Inc. |
Feel free to browse this extensive corporate website. Another subdomain you may find interesting is there virus site. Here they list information on viruses affecting different mobile environments. It includes virus names, warning levels, and discovery times. When you click on a virus name you can see all the virus analysis.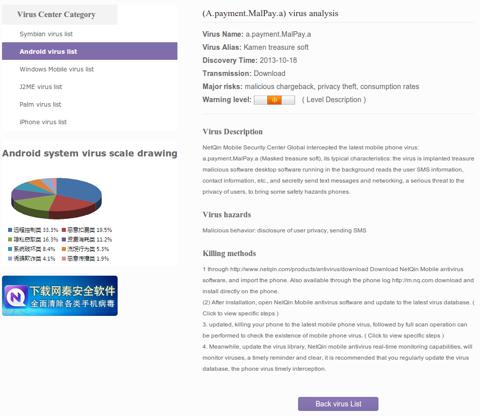 Large Institutional Investors
NetQin has managed to secure investments from some of the largest names in the institutional investor world. SEC Form 13G investors include SAC Capital, Qualcomm, Keane Capital Management, and Sequoia Capital China Partners Fund.

Sequoia Capital for those not familiar is one of the most prestigious American VC firms with headquarters in Menlo Park, CA. They have invested in companies like Airbnb, Apple, Aruba Networks, Google, YouTube, PayPal, Instagram, Medallia, Meraki, Cisco Systems, Oracle, Electronic Arts, TuneIn, Yahoo!, NVIDIA, Lattice Engines, Navigenics, Cotendo, Atari, Ameritox, Kayak, Meebo, Admob, Knowlarity Communications, Zappos, Seculert,Green Dot, LinkedIn, and Skyscanner. In 2007 they started a fund in China called Sequoia Capital China Growth Fund I
Closing
I hope you will find this analysis of NetQin useful when evaluating their potential. My goal is simply to provide hard facts which will allow you to arrive at your own conclusions. However it is my belief a majority of this information points to a legitimate Chinese software company trying to expand into the US market and secure US investment.
Disclosure: I am long NQ. I wrote this article myself, and it expresses my own opinions. I am not receiving compensation for it. I have no business relationship with any company whose stock is mentioned in this article.