Thumb drives, jump drives and pen drives are a familiar term around the world and are now popularly used throughout the globe to transport large amounts of data to and from computers, a majority of users are aware of their benefits and features. However, even these handy little storage devices can be different in many ways. Some user may benchmark USB Storage devices with its USB version such as USB 3.0 or 2.0. Shockingly, not all storage devices are created equally, as there can be variations in other specifications between two or more thumb drives using 2.0. Alternatively, some consumers use a different thumb of rule, the rule of its price, the more expensive the jumps-drive the superior its durability will be, the longer its life expectancy is and finally the better it is expected to perform in terms of speed. Sadly, these rules of thumb are to the most extend is somewhat inaccurate.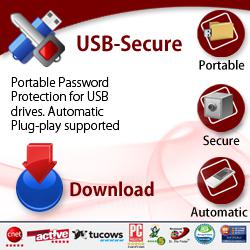 A basic USB data storage device is sufficient if the user only expects to store a 20 or 15 MB file, as transferring small chunks of data is usually not an issue for a low-spec USB pen drive. According to experts, it's true that the more expensive USB drives will have a longer life which is measured by the amount of cycles data is transferred and uploaded on a computer, though even the elemental model can run enough cycles that can last forever for the average user.
Measuring Performance:
For someone who's looking for a Flash drive designed for high-performance, they should research whether the device is integrated with SLC (single-level cell) or MLC (multilevel cell) technology. Experts say that SLC stores one bit of data in each cell, while MLC stores two bits of data in each cell, thus making storage devices using SLC the better performers. Experts say that SLC can read at speeds of 14 MB per second and can write at speeds up to 10-12 MB per second. However, you are most likely to find devices using MLC technology, as devices that use SLC are rare and are usually twice as expensive as MLC. The difference between the two technologies can easily be determined when transferring large files sizes.
Ready Boost Compatible:
Another way to determine the quality of a portable drive is to see if its Windows ready boost compatible. This means that your device is capable of giving your Windows computer additional random access memory when needed. USB devices compatible with Windows ready boost tend to run higher on the price scale, though they are worth purchasing for anyone who uses a windows PC.
Data Security:
Like any small handy device, thumb drives are no exception, meaning you can lose them quite easily. Though, losing the device itself may not be a major cause for being alarmed, though data stored within that device could be accessed and depending on what type of data is saved on that device, things can get out of hand fairly quickly. Some jump drives come with integrated data security, while for others it's recommended that you install software engineered to Secure USB flash drives.
For more information please visit
http://www.newsoftwares.net/usb-secure/
Disclosure: I have no positions in any stocks mentioned, and no plans to initiate any positions within the next 72 hours.