At FDR Investment Group, we pride ourselves on finding the perfect companies to invest into while they are at their beginning stages. We are excited to announce our last OTC pick (NASDAQ:GSAT) not only upgraded from OTC to the NYSE but have also surged from our beginning position of .86 cents to a high last week of $4.40!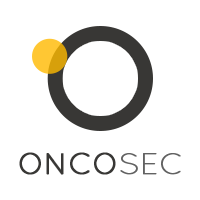 Oncosec Medical (OTC: ONCS) is a biopharmaceutical company developing its advanced-stage ImmunoPulse DNA-based immunotherapy and NeoPulse therapy to treat solid tumors. We've been holding ONCS since .25 cents and believe that this company has an amazing future ahead of them.
ImmunoPulse and NeoPulse therapies address an unmet medical need and represent a potential solution, for less invasive and less expensive therapies that can minimize the detrimental effects resulting from currently available cancer treatments such as surgery, systemic chemotherapy and other treatment alternatives. OncoSec Medical's core technology is based upon its proprietary use of an electroporation platform to enhance the delivery and uptake of a locally delivered DNA-based immunocytokine (ImmunoPulse) or chemotherapeutic agent (NeoPulse). Treatment of various solid cancers using these targeted anti-cancer agents has demonstrated selective destruction of cancerous cells while potentially sparing healthy normal tissues during early and late stage clinical trials. OncoSec's clinical programs include three Phase II clinical trials for ImmunoPulse targeting lethal skin cancers.
CLICK HERE to view information and results of the clinical trials from Oncosec.
Last week, shares of ONCS fell from .89 cents a share to a low yesterday of .56 following a recent offering to institutional investors at .71 a share. We believe that this dip is short term and created a great buying opportunity. We are now looking for a reversal back to .80 area in the near future but intend to hold long term.
Keep in mind that investing in any medical company currently in a trial phase can be risky. There is always the possibility of a negative trial result, complications in funding, or an FDA rejection.
Disclosure: The author is long ONCS.