Salesforce.com (NYSE:CRM) has spent the last year moving downward toward the Tweaker, "True Value Range."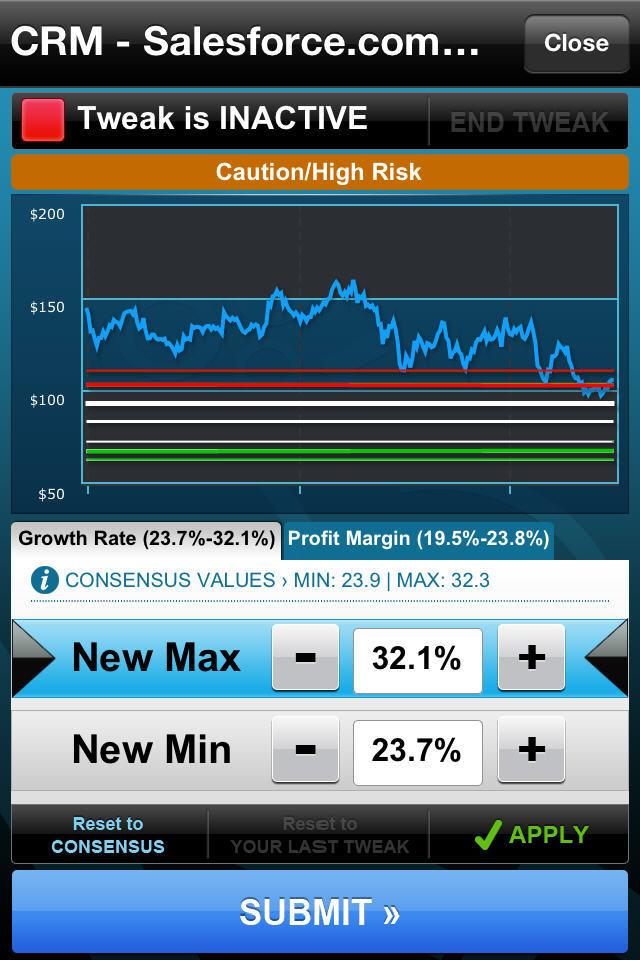 Earlier this year during our visit to TechCrunch Disrupt (Sept. 12th-14th) we held an online contest with 20 popular stocks. Back then, our entire Tweaker Community expressed a negative bias on Salesforce (CRM) with everyone shorting the stock at $123-$130.



Some possible reasons for shorting: Billings

slowed

to under 30% in the latest quarter from expectations in the mid-30s. This is worrisome as rapid growth in revenue has been the lever that has supported CRM's huge market capitalization despite low earnings and cash flow growth.