Consensus margins for YUM are currently at a growth rate of 11-15% and a profit margin of 8-10%.

Looking

deeper, we see that margins have steadily improved at the company and they appear to be retiring shares (which boosts earnings to each share as there are less shares in the market). Margins of 8-12% (below) is base case adjusted those recent results (higher than consensus) but still shows YUM in an overvalued range.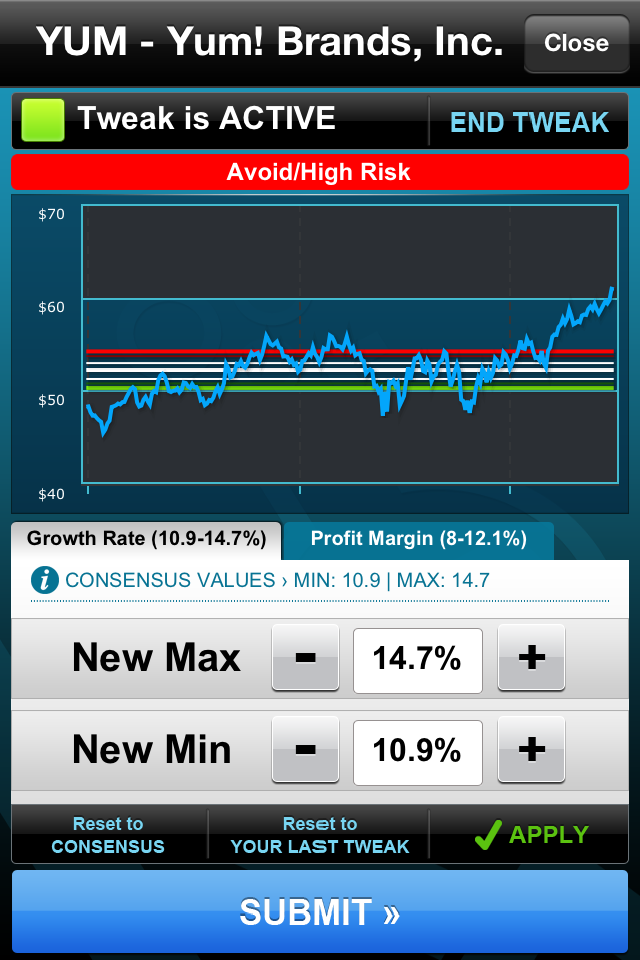 A range of 10-14% more accurately represents most recent results continuing for YUM (below) – which is potentially signaled by the insider buying… but the stock has moved a lot in any event… so the opportunity might be past, or even better results ahead? Tweaker is in the Apple store, download it and enter your own percentage ranges for an accurate view on YUM.