I have decided to start sharing with SA audience some past performance results and my highest conviction stock picks for the future years. For complete details on past performance, please visit www.netwall.com.
This is exclusive content for SA readers only because I sincerely believe that SA provides a platform for both amateur and professional investors to share ideas and learn from each other. Obviously a fund cannot share everything and our ideas are our intellectual property, I would nevertheless try to share as much information on this forum as I possibly can. (Please make sure to read the disclaimer at the bottom of this page)
My investment philosophy is the same as legendary investors such as Warren Buffett and Peter Lynch; i.e. Invest in great businesses that you understand, which have an "economic moat" and are run by great management teams and superior returns are guaranteed in the long run.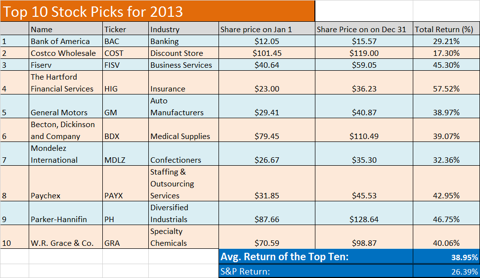 -------------------------------------------------------------------------------------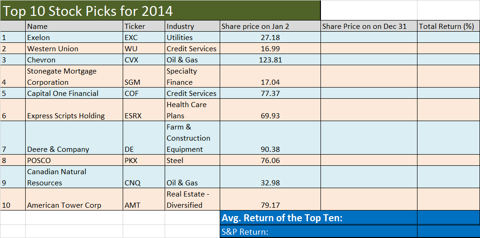 -------------------------------------------------------------------------------------
NOTE: The above list of securities is for information purposes only and should not be considered an investment advice. You should perform your own due diligence before making an investment decision. I don't intend to portray that Netwall Investments LLC is either invested in above securities or going to invest in the future. Investing or not investing in any security is solely upon our discretion and it can change without notice. Furthermore, we can get out of a position at any time as we deem fit. This is our foremost fiduciary duty to our clients who have invested their capital with us.
Legal Information and Disclosures:
This memorandum expresses the views of the author as of the date indicated and such views are subject to change without notice. Netwall has no duty or obligation to update the information contained herein. Further, Netwall makes no representation, and it should not be assumed, that past investment performance is an indication of future results. Moreover, wherever there is the potential for profit there is also the possibility of loss.
This piece of writing is being made available for educational purposes only and should not be used for any other purpose. The information contained herein does not constitute and should not be construed as an offering of advisory services or an offer to sell or solicitation to buy any securities or related financial instruments in any jurisdiction. Certain information contained herein concerning economic trends and performance is based on or derived from information provided by independent third-party sources. Netwall Investments LLC, ("Netwall") believes that the sources from which such information is obtained are reliable; however, it cannot guarantee the accuracy of such information and has not independently verified the accuracy or completeness of such information or the assumptions on which such information is based.
"Syed Saqib" is a managing partner of Netwall since its formation in 2007. He is one of the key decision makers in allocating our client's capital in various investments that our firm deems fit. Furthermore, Mr. Saqib has been responsible for ensuring the firm's adherence to its core investment philosophy, communicating closely with clients concerning products and strategies, and managing the firm. Netwall reserves the right to make investment decisions regarding any security without further notification except where such notification is required by law.