Here's a linkfest of the trials for Tonix Pharmaceuticals' (NASDAQ:TNXP) TNX-102 and the three approved drugs in FM. The mean baseline of patient pain at the beginning of the trial is listed after each, the percentage of most intense pain that number represents is calculated to compare the trials to each other:
Tonix' 2a trial was small, so the fact that it got statistical significance in pain, tenderness, and depression vs placebo is notable. It is also notable that the most important measure (pain) started from a not very elevated level in the first place.
Have a look at the amount of improvements and the changes over time in the trials for the approved drugs. Lyrica, for example, was typical. Something like this should be what approval looks like for TNX-102 SL: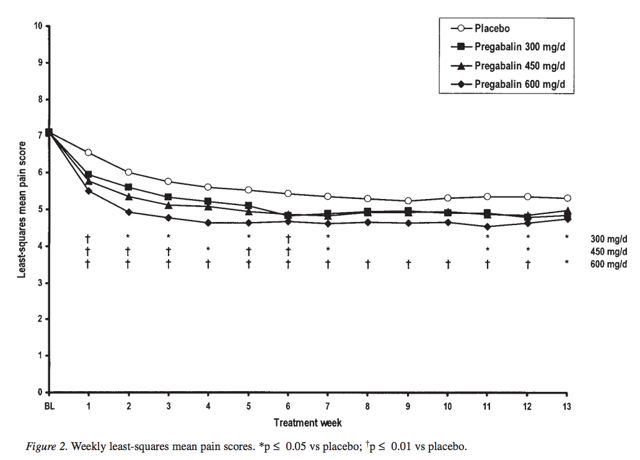 Disclosure: The author is long TNXP.