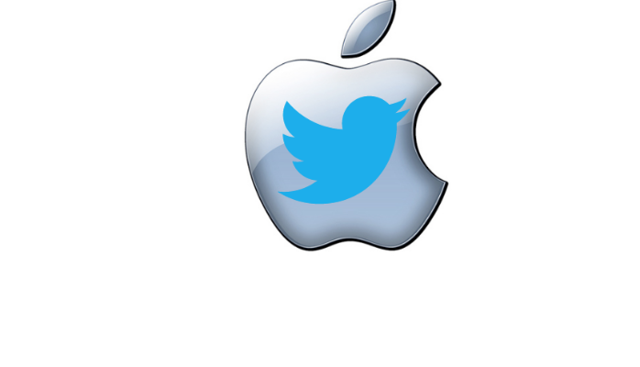 Social networking is not an alien concept to Apple (AAPL). Back in 2010, Apple launched 'Ping' which was a music oriented social network hosted on it's iTunes platform.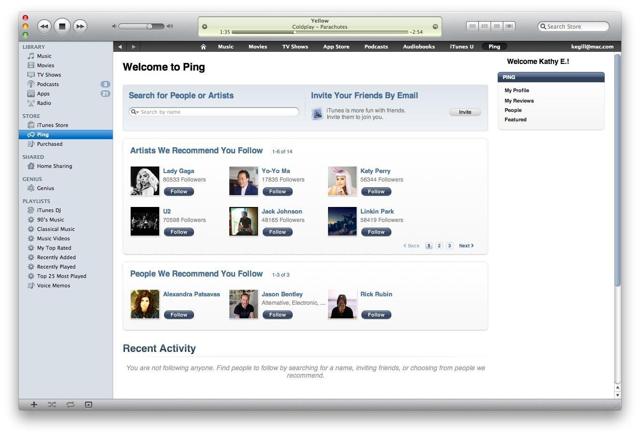 The basic idea was similar to Twitter (TWTR) in that you would see timely postings by artists and friends, and you too could post status updates.
By November of that same year, Apple cut a deal with Twitter that allowed the echoing of Ping posts on Twitter.
The partnership allowed users to link their Ping and Twitter accounts and share new song discoveries with their friends and even link the songs for purchase right from Twitter.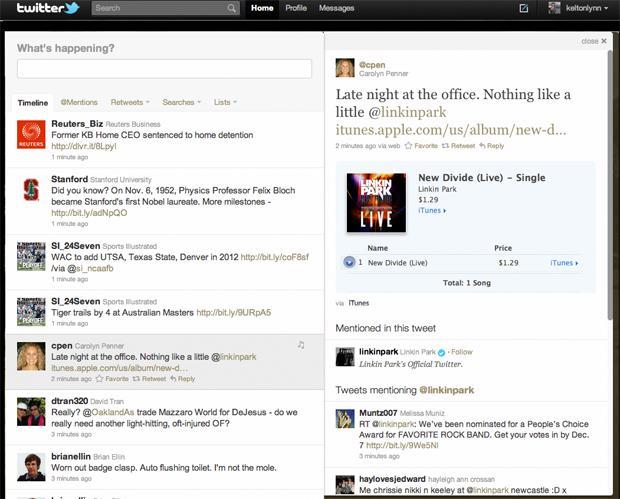 The problem as I'm sure you can imagine, was that the integration was far too narrow (music only,) and bound to iTunes and Apple's non standard file format.
By September 2012, Apple threw in the towel and closed down Ping.
But is that really the end of Apple's social network aspirations?
I would think Apple is eyeing, or at least considering what an Apple owned social network would look like.
Twitter is a hot property today!
Whether you are the president of the United States, Hollywood celebrity, activist investor or astronaut, everyone uses Twitter. It is for this reason that the opportunity is unmistakable. Own the property and you own the channel on which world changing news breaks daily.
J.P. Morgan upgraded Twitter to overweight from hold on Monday. Analyst Doug Anmuth writes: 
We are upgrading TWTR shares to overweight with a $27 price target,

We believe both the TWTR story and financial results will strengthen over the next year as the company continues to build on its differentiated value proposition for users & returns to revenue growth
Source: J.P. Morgan
How Apple could make a Twitter acquisition work:
First of all, Apple would need to approach this gently and keep the Apple religion out of it. By Apple religion I mean the walled garden approach they use for most of their product offerings (iTunes being a notable exception.) While Apple-Twitter could certainly promote Apple product, they would need to play by the rules and deliver content and service results by competitors; much like Google must do with its search results.
Apple could use is muscle to get Apple-Twitter onto gaming consoles, set-top boxes, everywhere basically, just like Netflix (NFLX) has done.
Back in April of 2016, the National Football League and Twitter announced a streaming partnership for Thursday night football.
This went reasonably well, but Twitter lost this contract the very next season. I'm pretty sure Apple's clout could secure this contract and many, many more like it. Apple-Twitter could carry Disney's ESPN, as well as new movie trailers, and even ticket sales.
The possibilities of what Apple could do with Twitter is really limitless.
Apple also has the developer resources to crack the bot and troll problems on Twitter. Twitter has already started to address this, but Apple has far more resources to throw at the problem.
Doing the deal
Twitter's Market cap is a mere $18.33B, where Apple's is a staggering $906B.
Apple's assumed savings under the new tax bill will be on the order of $6B per year. This means Apple could buy Twitter for nothing more than three years tax savings. 
Conclusion:
I love the Twitter concept of, "instant news", but today Twitter is the redheaded stepchild of social media because nobody has figured out a way to monetize it.
By buying Twitter, Apple could position itself as the hub of real-time news, subscriber authored videos (ala YouTube,) and "Moments" for sharing special moments between family and friends like the popular messaging apps do. All hot properties today.
Apple could transform itself into the hub of real-time content, an aggregator of content, a superpower of search.
Buying a small position is Twitter a speculative bet, but one I believe is worth taking.
Twitter is a speculative buy in the low to mid $20s.
Disclosure: I am/we are long TWTR.
I wrote this article myself, and it expresses my own opinions. I am not receiving compensation for it (other than from Seeking Alpha). I have no business relationship with any company whose stock is mentioned in this article.
Additional disclosure: I/we have no positions in AAPL, but may initiate a position in over the next 72 hours.