... already buys you a monthly subscription for Itinerant Musings. Subscribers seem to believe it's an investment well-worth their money - check for yourself.
Here is how subscribers have earned their subscription fee back many times over in two examples:
Base metal prices have re-bounded from multi-year lows last year, and Itinerant Musings subscribers have hopefully benefited from our moves to this regard. Lundin Mining (OTCPK:LUNMF) is up more than 50% since we suggested a position. This miner not only had metal price trends on its side, but also a number of fundamental catalysts, some of which still have room to play out. Additionally, we made an entry into a base metals development company which has seen solid gains since then, and which might well outperform the lot in 2017.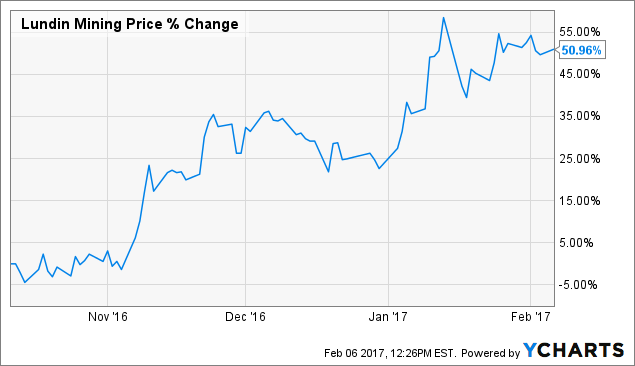 Readers of our weekly Resource Sector Digest newsletter might remember this edition discussing mounting country risk in the Philippines following the Presidential elections in May last year. The article pointed to mining companies with particular exposure, prominently featuring Oceanagold (OTCPK:OCANF) in the process. The gold miner was discussed in much more detail with Itinerant Musings subscribers in posts, via the chat board, and in private messages. Our position at the time was to sell and re-deploy elsewhere while the going was still good. We saved money for several subscribers this way as Ocenangold has underperformed peers since the election of President Duterte early last May, and it dropped again by almost 10% on February 2 due to this very theme.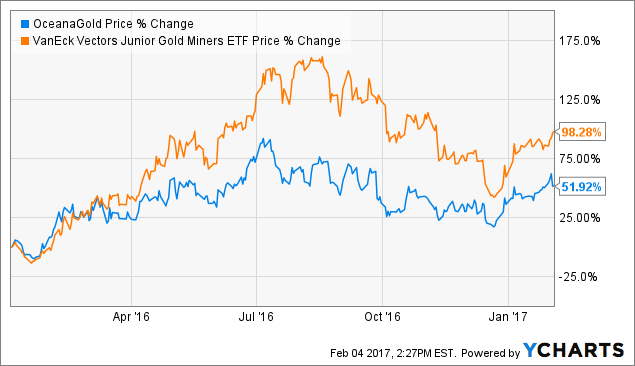 It's our birthday tomorrow; and in the spirit of celebrating the occasion we'd like to share a brief summary of the base metal development company mentioned a little earlier in this piece. The company has:
proven management;
a very robust project on a highly attractive deposit in the US;
excellent infrastructure;
plenty of cash;
and a strong supportive partner.
After many years of efforts, and after overcoming seemingly endless headwinds the company is now very close to obtaining final permits to develop the mine. We participated in the financing last October at $0.75 and disclosed the investment to our subscribers. Meanwhile the company has received good news from the US Forest Service and shares are already trading at $0.85; with plenty of upside left in this idea.
The name of the company is Polymet Mining (NYSEMKT:PLM), and here is a link to the latest presentation for those wishing to follow up on this suggestion.
We realize that Polymet is not an idea to suit everyone's palate, but fret not, there are plenty more to chose from once you join Itinerant Musings. Subscribers have access to our ideas, and they also have access to your humble scribe to discuss these ideas, and bounce others around.
Itinerant Musings is more than just a newsletter. It's a place where resource investors can meet and exchange ideas. More than 100 like-minded investors have already joined the Itinerant Musings community, providing for an attentive and responsive forum for those wishing to engage in discussions.
Please consider our cordial invitation to join Itinerant Musings today, for the cost of only a couple of trades per months.
Disclosure: I am/we are long PLM, LUNMF.