Here are the results of the second week of our challenge: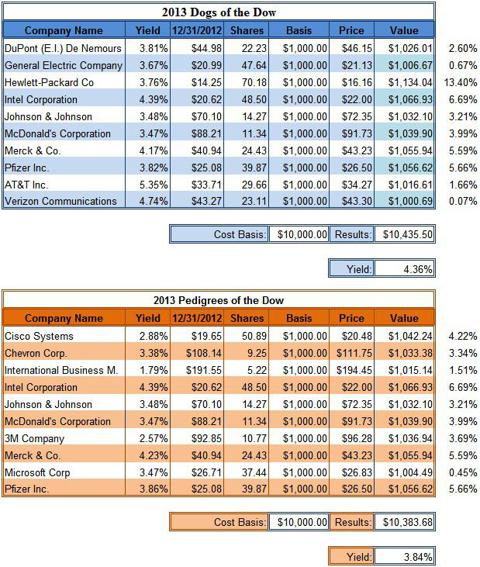 As you can see, the Pedigrees are still behind the Dogs, but they did manage to pick up 2 BPS (the excitement is killing me). Hewlett-Packard HPQ) is really on a tear, having now increased 13.4% since the Dec. 31 close. Its nearest competitor is Intel (NASDAQ:INTC) at 6.69% - just more than half the gain.
Disclosure: I am long PFE.
Additional disclosure: Please remember - This is not a recommendation to invest in any particular stock or to invest according to any particular strategy mentioned here or in the article "Dogging the Dow: Examining the Dogs of the Dow Strategy." Be sure to conduct your own research into your investments and to seek the advice of a qualified investment counselor.