Although this is the first posting for the Pedigrees versus the Dogs of the S&P 500, I ran the performances of the companies back to the first of the year. In the first week, the Dogs led the Pedigrees, but some bad luck in week 2 let the Pedigrees take the lead. This week the Pedigrees increased their lead.
As with the Dow competition, each kennel has $10,000 divided evenly between the companies. Fractional shares are allowed. in the charts below, the yields at the end of each line represents the year-to-date performance of each company. The figures at the bottom of each chart show the yield for each team.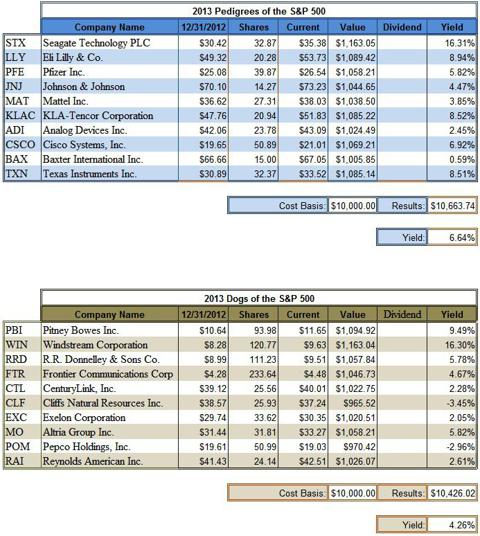 Windstream and Seagate are leading their kennels, but the Dogs have CLF and POM with negative performances so far. PBI is looking very nice so far.
Disclosure: I am long PFE.