Both kennels are doing nicely, but the Pedigrees continue their excellent run, thanks to Seagate (NASDAQ:STX) which continues to rise.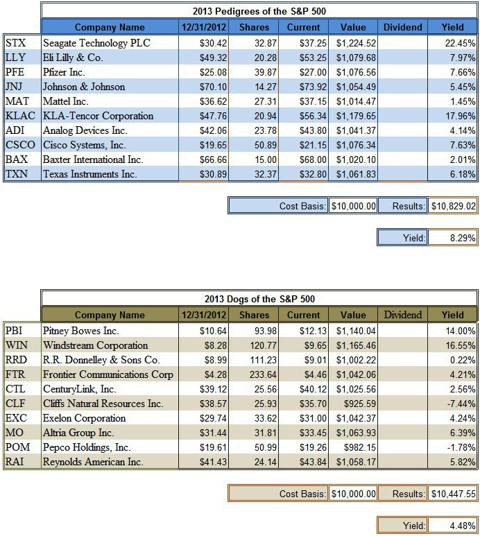 Maybe the big surprise is the sudden lunge by KLA-Tencor (NASDAQ:KLAC), which is really hot on Seagate's heels. Dogs Pitney Bowes (NYSE:PBI) and Windstream (NASDAQ:WIN) are in close pursuit, but Cliffs (NYSE:CLF) and Pepco (NYSE:POM) are dragging their heels, and R.R. Donnelley (NASDAQ:RRD) is not helping matters much.
Disclosure: I am long PFE.