Earnings period is taking its toll, although the Dow seems to be weathering it better than the S&P. Yields may seem a bit skewed for the week due to the fact that Q1 dividends are coming out, and they have been incorporated into the weekly table - addition dividends will be added as they become available.
Here's this week's numbers (Note: date should read 2/15/2013):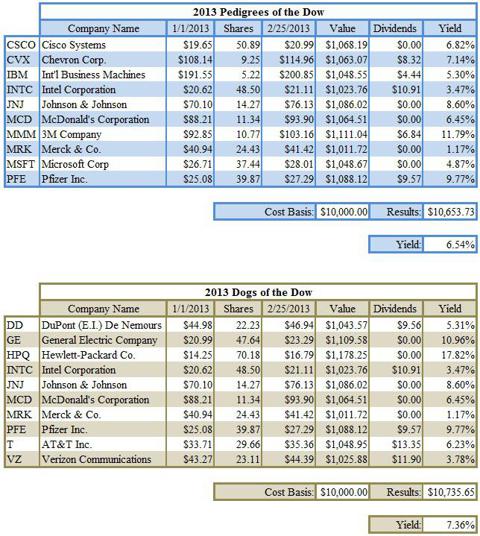 three of the Dogs lost ground - at least in terms of share value - while four Pedigrees lost some of their share value. Overall yields for both kennels was up, though, with the Dogs widening their lead by about 25 BPS; the race remains close, however.
Disclosure: I am long PFE.