No, the title isn't misspelled. This was a weak week for the S&P with both kennels down - the Dogs just by 1 BPS, but the Pedigrees logging a whopping 109 BPS loss.
Woof!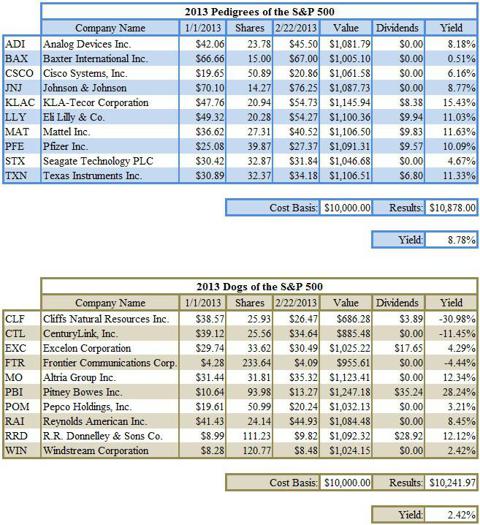 Seagate (NASDAQ:STX), which had started the competition quite nicely is in a bad slump, and Baxter (NYSE:BAX) has yet to get in stride. No one else in the Pedigree kennel has done well enough to compensate for these two.
As for the Dogs, Cliffs (NYSE:CLF) continues to fall back, and Pitney Bowes (NYSE:PBI) continues to excel. One can hope that once winter is over things can get back on track for Cliffs; otherwise, what might look like a bargain price may become a major "correction" in price.
Disclosure: I am long PFE.