A bad week. That pretty much sums up the state of affairs in the Dow and the S&P. Both indexes were down substantially, and the losses there were reflected in the two comparisons we're making.
Let's look at the S&P, first: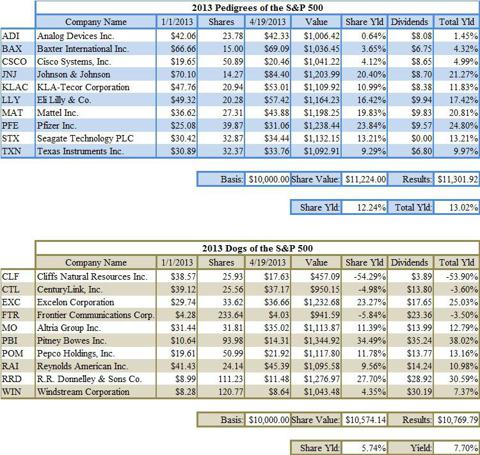 Nearly all companies were down this week. Notable is Frontier Communications Corp. (NYSE:FTR), which had gone positive last week; this week, Frontier is back in the dog house, at -3.50%.
Let's take a look at the Dow: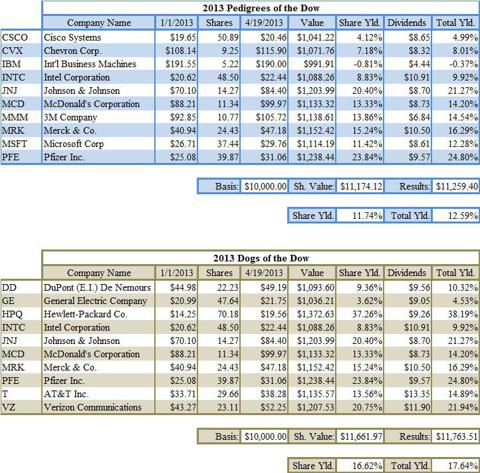 Here, again, everything is down, notably Hewlett-Packard Co. (NYSE:HPQ), which was confronted with the recent revelation that PC shipments are down, something that is believed will hurt HP in the long run.
I'd just as soon put this week behind me, and wait for better things next week.
Disclosure: I am long PFE.