In a hopefully soon-to-be-published article I note that a couple of companies specializing in medical software have a curious similarity. Consider these: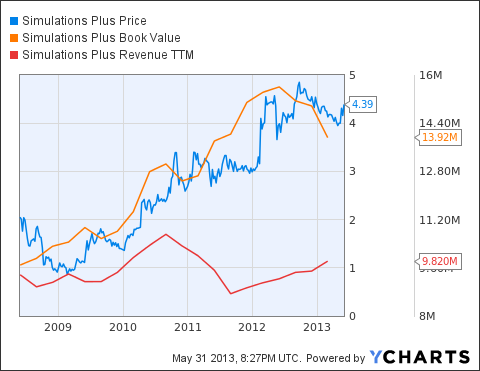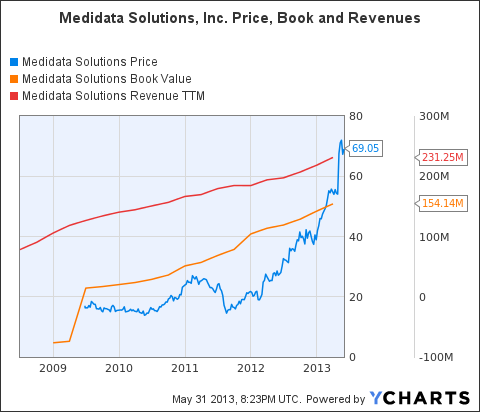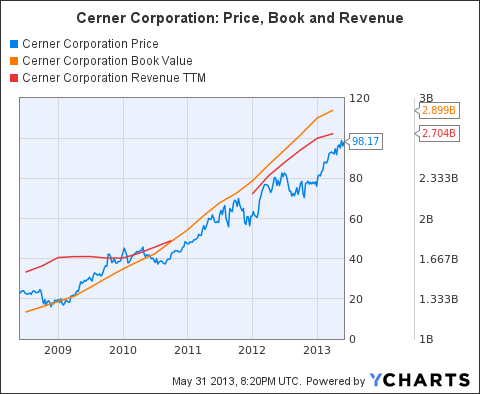 CERN data by YCharts0
I neglected to get a title for the first chart, but it would be the same as for the other two, with the name "Simulations Plus." Apologies. I'm just too lazy and/or busy to correct it right now.
Notice a very strong correlation between book value and share price in all of these? Notice also that there seems to be a supportive role for revenue in these, as well? This I discovered between the company my article is about and two randomly chosen companies in the same industry and specialty - although they are in different market caps. This same relation does not seem to hold in companies in the same industry but with different specialties.
The industry? Software
The specialization? Medical Research.
It fascinates me to no end.
Disclosure: I am long SLP.