Week 24 turned out to be a strange week, the markets generally down by a little, with a few significant gains to offset losers.
The Dow: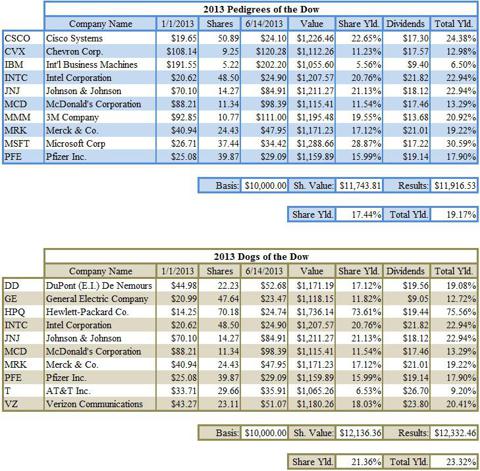 Share yields were down for both groups, primarily due to significant drops by the Pedigree Microsoft Corp (NASDAQ:MSFT) and Dog Dupont (E.I.) De Nemours (DD). Gains by Pfizer Inc. (NYSE:PFE) helped both groups, and gains by Verizon Communications (NYSE:VZ) helped the Dogs pull out a small total-yield gain for the week.
The S&P: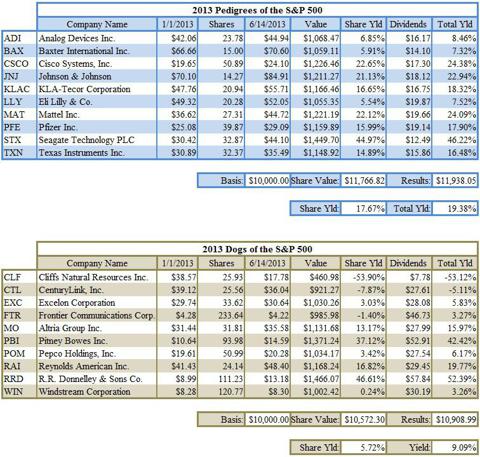 The really big surprise was that the S&P Dogs were the only team of the four we're tracking to actually pull out an increase in share yield for the week, but that is small consolation for having - by far - the worst record - even lower than the S&P 500 itself. The whole reason for the Dogs' performance is due to the exceptional gains made by R.R. Donnelley & Sons Co. (NASDAQ:RRD), which jumped by more than 750 BPS last week. A very nice performance.
Disclosure: I am long PFE.