There's nothing to say after the debacle of the past two weeks. When the market decides to do damage, it doesn't mess around.
The Dow: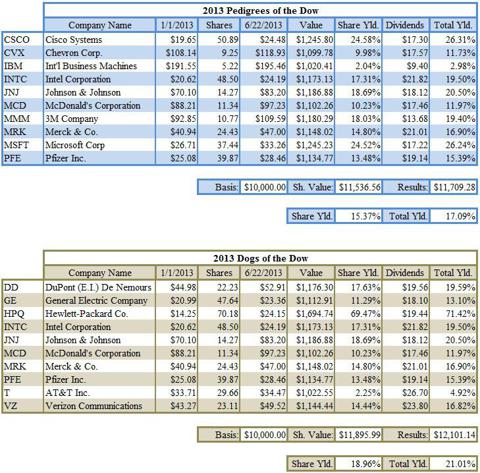 The S&P: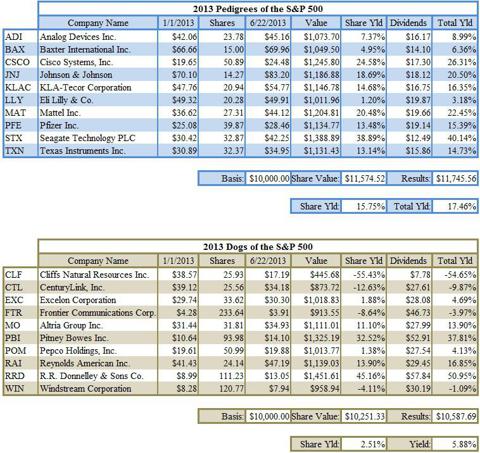 Of course, it's not really the market that does this - it's the investor. People felt like the Fed popped their balloon and went home, taking their money with them.
I, personally, view the past couple of announcements by Mr. Bernanke as very positive news, all things considered. He's not proposing that we go off quantitative easing cold turkey, and the gradual withdrawal won't start until September (if then).
Most importantly, the talk of finally ending QEternity means that the Fed sees the fundamental economy as coming along - not as fast as some would like, but at some point you have to wean yourself from your mother's milk.
See you next week.
Disclosure: I am long PFE.