Article held up due to technical difficulties. For the sake of continuity, here are the tables for week 31, am updating the article to cover week 32 (which turns out to have been a real bummer).
The Dow: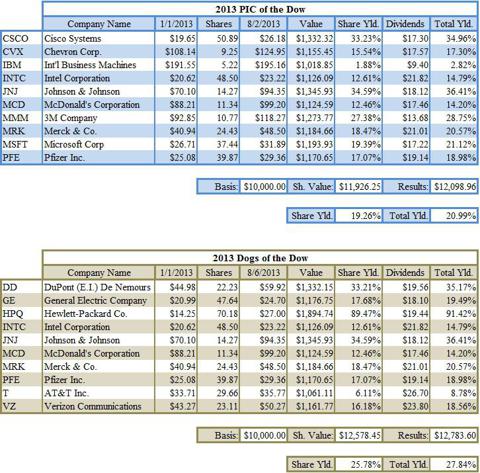 The S&P: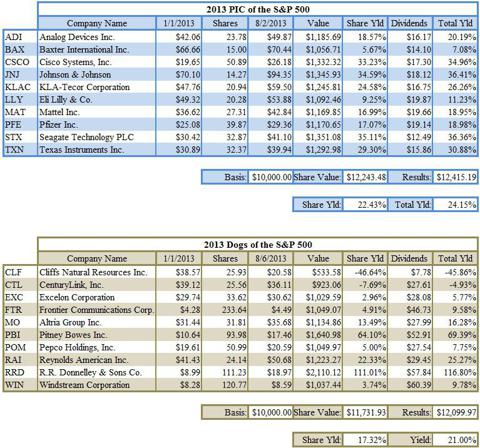 Big surprise is R.R. Donnelley & Sons (NASDAQ:RRD), which reached a share yield of 111.01%. Hewlett-Packard (NYSE:HPQ) reached 89.47%, but Donnelley turns a two-bagger before HP.
Disclosure: I am long PFE.