In case you haven't noticed, Week 32's data appears in my article "Dogging The Dow And The S&P 500: Dividends, Fundamentals And A Little Serendipity." If you haven't read it yet, please feel free to do so.
The Dow and the S&P 500 both had a dismal week; in fact, the past 3 months have reflected (in my never-to-be-humble opinion) a deep underlying fear on the part of the investor that (a) the market is fundamentally malfunctioning; (b) the economy is far from having recovered; and (c) the best thing to do now is follow Carl Icahn around and pick up his droppings.
There's not really much to talk about, so here are the data.
The Dow: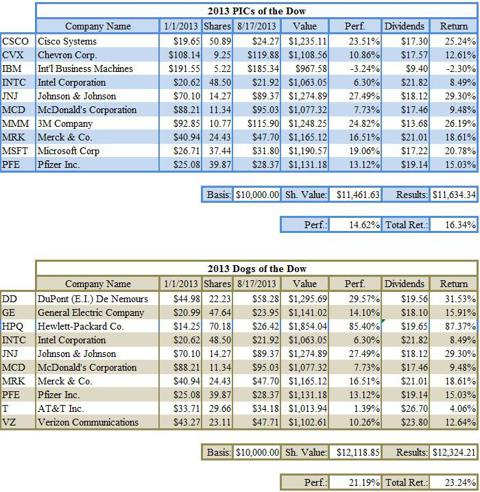 Not one of the stocks had a good week, most down around 200 BPS. The worst performance was turned in by Cisco Systems (NASDAQ:CSCO) which dropped in the neighborhood of 1000 BPS. Not Good.
The S&P 500: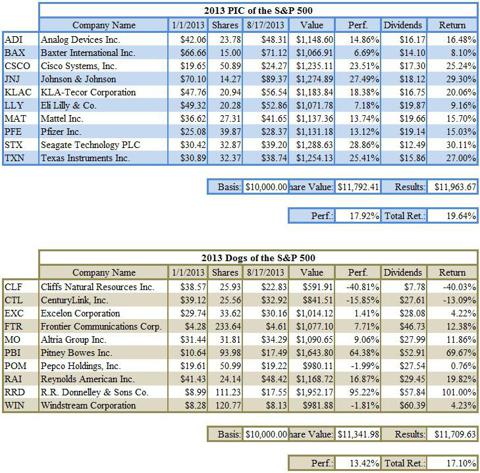 The only company that moved upwards this past week was Pitney Bowes Inc. (NYSE:PBI) which jumped up in the area of 180 BPS. The biggest loser by far, however, was R.R. Donnelley & Sons Co. (NYSE:RRD) which dropped around 1900 BPS (!!!).
Disclosure: I am long PFE.