Not much in the way of changes this week. The market started off on the wrong foot early on, but got back in step by Friday's close.
The Dow: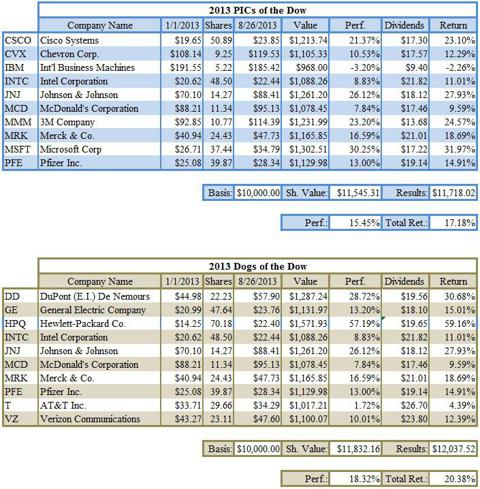 The PICs of the Dow was the only portfolio that moved upwards last week, driven mainly by Intel Corporation (NASDAQ:INTC), which jumped up by roughly 9% over the previous week. The real difference, however, was by Hewlett-Packard Co. (NYSE:HPQ), which dropped approximately 15% from week 33 on poor earnings and internal strife. The Dogs as a result ended up dropping more than 10% (287 BPS, to be precise). So the (PICs made up/Dogs lost) a bit of ground, thanks to the two tech giants.
The S&P: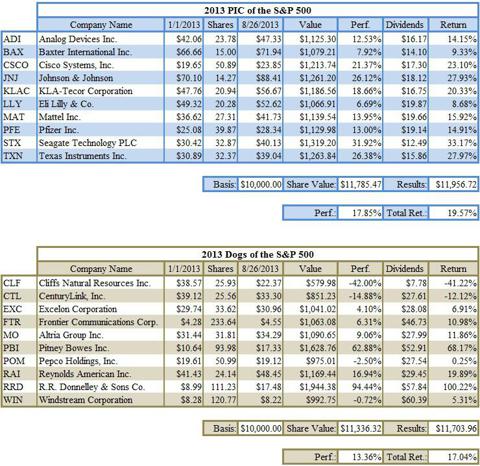 Not much to say about the two portfolios here - both lost marginal ground, with a fairly even mixture of gains and losses among the holdings, but losses winning out on the whole
Disclosure: I am long PFE.