The past week saw something of a return to some kind of normalcy - in a manner of speaking. While 3Q13 reports seem to be encouraging, there seem to be a number of companies projecting poor or mediocre performances for 4Q13 and beyond. Not completely encouraging.
The Dow: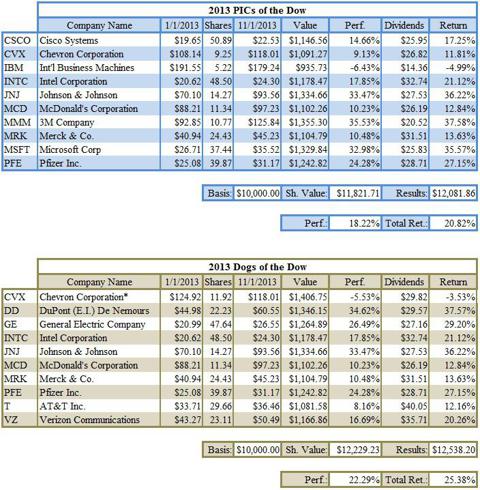 Both portfolios improved, but only marginally. Nothing to really stick out, other than a good week for AT&T (NYSE:T) as it set its sights on a takeover of Vodaphone (NASDAQ:VOD) sometime next year.
The S&P 500: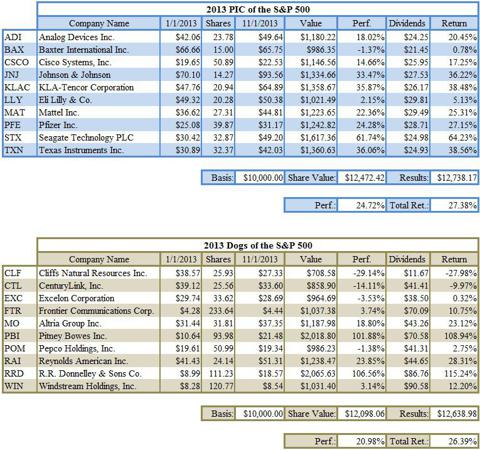 There was more activity in the S&P portfolios - most notably by the Dogs. On the PIC side, Analog Devices (NASDAQ:ADI) was a handsome gainer with nearly 700 bps increase in performance. The real news, however, was Pitney Bowes (NYSE:PBI) and R.R. Donnelley (NASDAQ:RRD) both cashing in on two-baggers, with Pitney going on a tear for better than 1900 bps. It will be an interesting two months between now and the end of the year.