This has been something of an odd week, market-wise. In general, however, the omniscient prognosticators and analysts all seem to agree that the market is not overpriced, so we can expect to see very little by way of a general correction.
The Dow: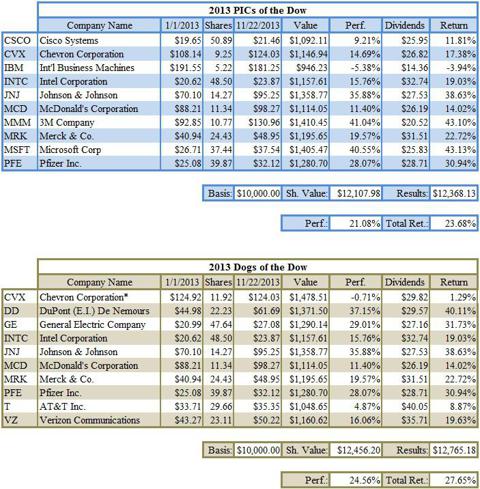 IBM (NYSE:IBM) continues to have its problems. This could be something of a concern, as Barron's is projecting a move from small-cap companies to large caps, but who's going to buy into a loser? AT&T (NYSE:T) seems to be suppressed, but if they pick up Vodaphone (NASDAQ:VOD) next year, look for them to jump big time.
The S&P 500: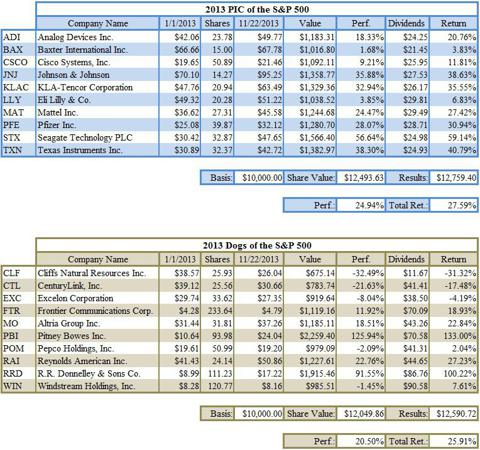 Can you say "stagnation"? I knew you could. The Dogs seem to be having some major problems, with Pitney Bowes (NYSE:PBI) the only company that seems to be holding its own, as it clings to its two-bagger status. R.R. Donnelley & Sons (NYSE:RRD) is trying to get back in the running - other than that, both portfolios look miserable.