Anticipation of numbers seemed to keep the market suppressed this past week, with a recovery on Friday that was much welcomed. I still don't get why people seem so fixated on QE - the tapering is a decision that has been made, and it's just a question of when. To sit and fret about it in the hopes that fretting about it will keep it away is a waste of good fretting.
The Dow: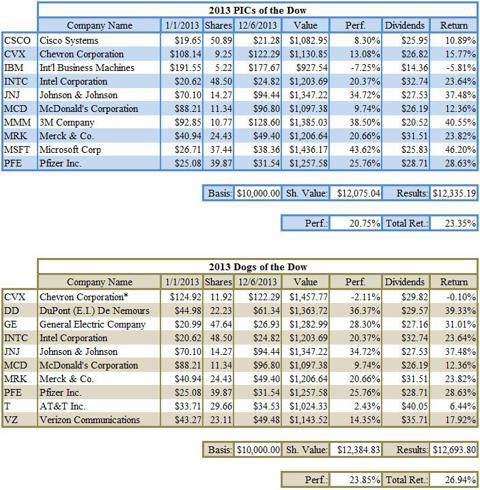 The Dogs kept in place while the PIC portfolio dropped back by just a few basis points.IBM (NYSE:IBM) is about the only worry here.
The S&P 500: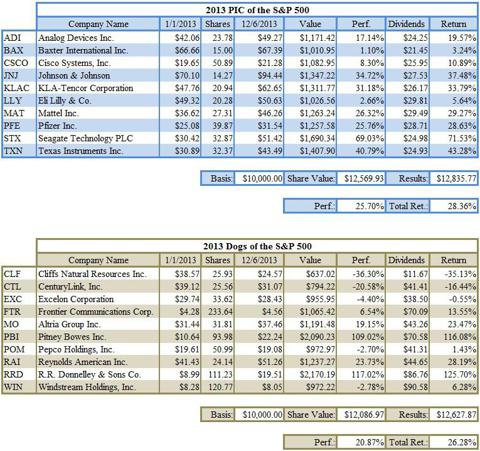 Nothing much has changed here, either, although the S&P itself is increasing its lead over both of the portfolios.
Disclosure: I have no positions in any stocks mentioned, and no plans to initiate any positions within the next 72 hours.