I apologize for missing last week's entry - blame a sprained wrist, bruised thigh, and a hefty article for the oversight.
While week 50 was fairly miserable last week was very nice. Once the Fed finally made up its collective mind to begin tapering the market took off.
The Dow: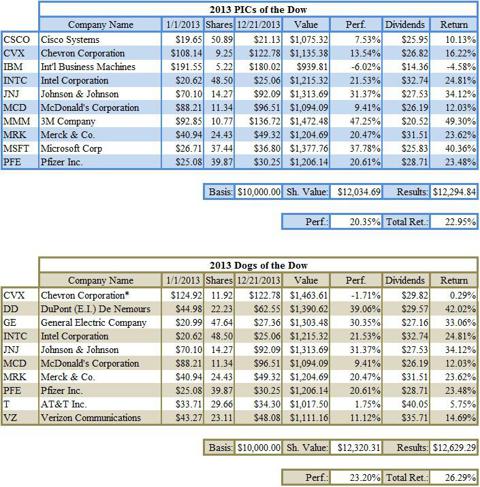 It's beginning to look like the fat lady is about to sing. I don't see PIC picking up enough to catch, let alone pass, the Dogs. However, the Dogs are not doing that much better than the Dow.
The S&P 500: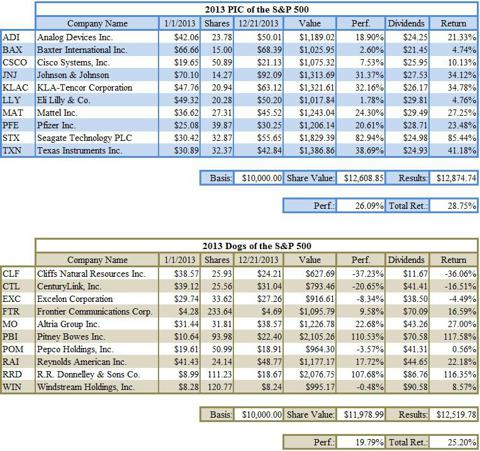 So far, it looks like the Dogs have two two-baggers, while the PIC has an outside chance of picking up one of its own.
Disclosure: I have no positions in any stocks mentioned, and no plans to initiate any positions within the next 72 hours.