Why Employees Should Keep Records Of Their Job
Please Note: Blog posts are not selected, edited or screened by Seeking Alpha editors.
Seeking Alpha Analyst Since 2013
I am a freelance writer living and working on the internet from my home in Jamaica. I enjoy reading and writing. I am a active stockholder of well-known stocks in my country. Sometimes I buy international stocks as well but not many.
Summary
Why it is important to keep a Record of Employment on hand, just in case you need to present it for tax purposes and other things.
Ways to keep your Record of Employment available and within reach so you can gain accessibility to it when you need it.
Is your Record of Employment up-to-date so you can use it for the right reasons when the time comes?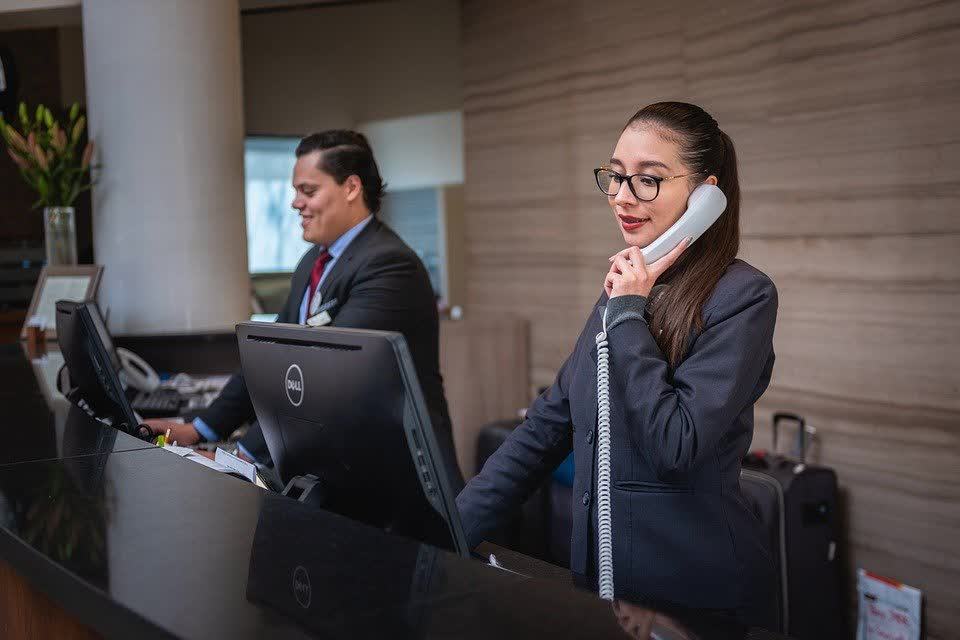 Pixabay free image
As a business owner or employee, you need to make sure you keep all of your business records in order. In the United States, employers must maintain accurate payroll records for their employees. These records ensure that employees are properly compensated for their work and that tax obligations are fulfilled. To help small business owners and employers understand what constitutes a proper record of employment, this article discusses the 10 most important things you need to know about maintaining a record of employment.
Why do I need a Record of Employment?
If you have a basic understanding of the proper recordkeeping requirements under the Fair Labor Standards Act (FLSA), you probably have a good idea why you need a record of employment. The FLSA requires that employers keep accurate time and payroll records for all covered nonexempt employees. In addition, these records must comply with FMLA, certain state laws, and other regulatory standards.
You can easily verify the amount of money the company has deducted from your paycheck each period
Pay stubs are typically used to calculate taxes withholdings for individuals who work for others, but some people also use them to track business incomes and expenses. Pay stubs are also useful because they can tell you where your money is going each pay period, which gives you an opportunity to look at your finances if you're trying to cut down on spending or save up money for something special.
It's an easy way to report your income
Keeping track of your income is not only necessary, it's also the law. Income tax laws require that you or your employer report all of your income or you could end up owing back taxes. This is true even if you don't get a W2 form, which is typically provided by employers. Your record of employment will make it easier for you to keep track of the income you've received throughout the year and determine if you need to pay taxes on it.
Accessibility: It's always best to keep all of your paperwork in an accessible location. A good practice would be to keep them in a safe or file cabinet at home or somewhere that you'll be able to access it easily if you need them.
Protection: According to ThePayStubs your employer may take away your original pay stubs but other than that, they should not touch other documents related to your employment. Protecting your documents also makes them accessible for other purposes like tax records, job search and even divorce settlement.
Claiming Holiday Pay, Vacation Pay and Severance Pay – If you quit your job or lose your job, you may be able to get EI benefits from Service Canada if you have been working for your employer for at least 600 hours. You need to have proof that you worked those hours—and keeping a Record of Employment is proof.
To support a claim for Employment Insurance (EI) benefits if you lose your job: Your former employer must provide you with a Record of Employment (ROE) to support a claim for EI or maternity benefits if you lose your job or are laid off. It shows how much you worked and the number of wages and other amounts (including vacation pay and severance pay) that you earned.
How to keep Records of Employment
The best way to keep a Record of Employment is on hard copy. This means that you should get the information on paper and keep it in your files. Record of Employment information can also be kept electronically, such as on a computer or mobile device. Keeping your records on paper will avoid any issues that could arise if there were a loss of data due to electronic failure. For more information about keeping records electronically, see the CCO's fact sheet: What to do if your computer crashes.
Seeking Alpha's Disclosure: Past performance is no guarantee of future results. No recommendation or advice is being given as to whether any investment is suitable for a particular investor. Any views or opinions expressed above may not reflect those of Seeking Alpha as a whole. Seeking Alpha is not a licensed securities dealer, broker or US investment adviser or investment bank. Our analysts are third party authors that include both professional investors and individual investors who may not be licensed or certified by any institute or regulatory body.