The 180-day lockup period on Acushnet Holdings Corporation officially expires today and we expect to see shares of this recent, solid, IPO slump during today's session. While we still believe there is some time for active traders to get short early in today's session, we recommend that longer term investors in GOLF hold steady through the remainder of this trading week, as the lockup sell off will likely be temporary.
Why do we expect GOLF to move lower today?
With the GOLF IPO lockup expired, the firm's pre-IPO shareholders, directors and executives (four firms and twenty-four individuals) will have the chance to sell their 55 million shares, representing 75% of total shares outstanding.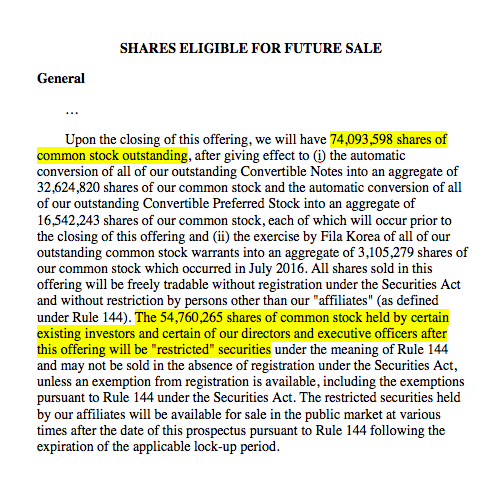 Honestly, who could blame them? Shares of GOLF have a return from IPO of over 6% and these investors have been saddled with their positions for a considerable length of time. It's likely they will want to cash in at least some of these shares and take at least a portion of their money off the table.
Active traders still have a chance to ride shares lower if they short early in today's session and cover their shorts tomorrow. Longer-term investors should hold tight this week.
Disclosure: I am/we are short GOLF.