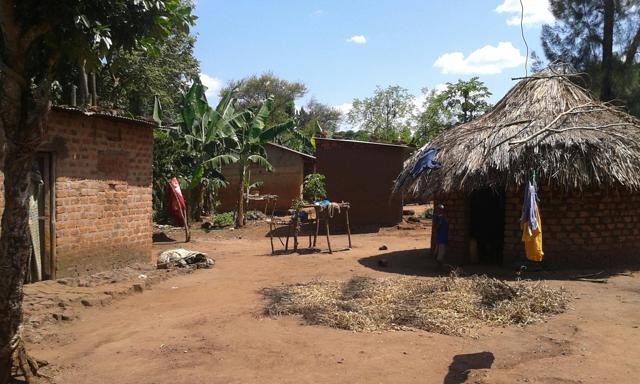 It would be quite pretentious of me to assume you've noticed, but in the event you've been on Seeking Alpha lately, you may have noticed that I've been absent. No articles, no comments, nothing. In fact, I haven't read any articles, either (I will correct that part very soon). 
I have spent the last good little while in Uganda on a humanitarian mission. And as you might can gather, random villages in Africa aren't exactly teeming with Wi-Fi access. 
I had an idea to write this upon my return, but my arrival in the States happened to coincide with hospitalization for an infection from a mango fly infestation. And so here it is, albeit delayed.
Though I didn't go as a fact-finding mission about the stock market, I did end up finding out a few things incidentally. Though they tended to crystalize some things for me, I'm not sure how helpful they are to you. But I guess I am just sharing these things in the event you find it a bit useful or interesting. 
#1 Warren Buffett is a really smart cookie.
OK, so I didn't need to go to another continent to figure this out, but while I was there it hit me. He once surmised that your portfolio should be constructed as if the stock market will be closed for the next ten years. Would the companies I own still be around? Would I spend time or how much time would I spend worrying about them? 
While I was in Uganda it pretty much was. With Jinja and surrounding villages being eight hours ahead of Wall Street Standard Time, and with that aforementioned Wi-Fi access being spotty, speed anywhere approaching that required for market timing is impossible.
I am happy to say I passed the test. My portfolio of AT&T (T), Compass Minerals (CMP), Cracker Barrel (CBRL), EPR Properties (EPR), Gilead (GILD), Hershey (HSY), Kroger (KR), Johnson & Johnson (JNJ), LTC (LTC), Main Street Capital (MAIN), Microsoft (MSFT), Praxair (PX), Realty Income (O), Southern Company (SO), STAG Industrial (STAG), UPS (UPS) and my spec play La-Z-Boy (LZB) barely crossed my mind.
In fact, the only real thing about the market I thought about was if General Electric (GE) would hit my limit order ($16) to start a position. It didn't.  
#2 Coca-Cola and Pepsi are everywhere.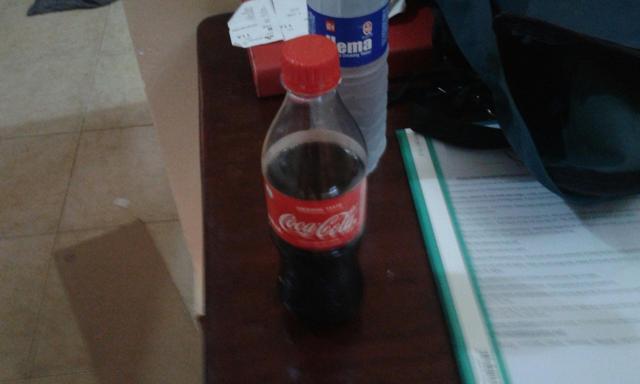 I thought for sure I'd be roughing it. Toilet paper, check. Bottled water for drinking and brushing my teeth (made necessary by a multi-faceted contamination of the water supply), check. Re-engineer my palate to eat predominantly rice and beans, check. 
Imagine my surprise then, when in the middle of nowhere there was an opportunity to "Do the Dew" or to satisfy my Coca-Cola addiction. There was also plenty of signage - Pepsi (PEP) advising everyone to "Live for Now" and Coke (KO) sponsoring an upcoming concert with a couple of local celebrities.
However, Coke and Pepsi being everywhere doesn't mean that everyone can partake as often as they would like. While we were there, our group leader had the opportunity to treat a couple of the young men to some cold soft drinks after a hard job of hauling water. 
When they were laughing and giggling in the back of the van, our leader asked the interpreter, "Why are they so giddy?" "It is like Christmas. They only get cold drinks at Christmas." 
#3 Cellphones are the most important utility.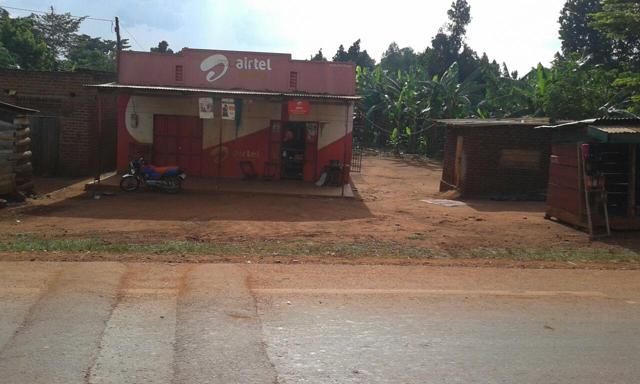 The cities of Kampala, Entebbe and Jinja are pretty modern. There exists the rare opportunity to have some semblance of a Western lifestyle like you and I would be used to. It's not perfect. Sure there are Western toilets, but electricity works roughly half the time.
However, ~70% of Uganda's population lives out in the villages where there is no running water or electricity. What was particularly surprising to me is the number of these people who have cell phones. There are no monthly plans to speak of that I saw. It appears to be a pay-as-you-go Tracfone / Boost Mobile-type setup. 
Nevertheless, I would think that electricity and running water would be higher on the list of priorities. 
Some of the people who have electricity have a side hustle of making a little extra money charging other people's phones. 
#4 Electric cars are a pipe dream.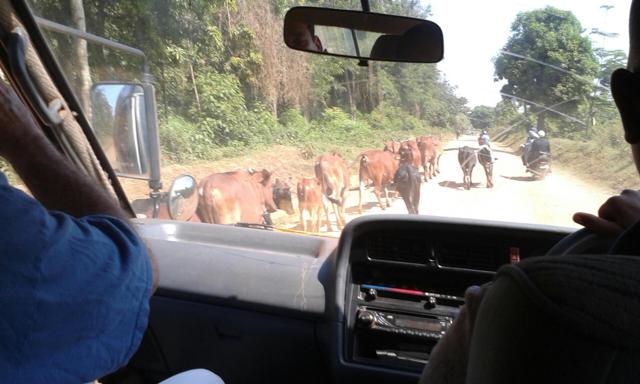 Automakers in the developed world have continued to make a big push towards electric vehicles. Countries around the world have announced a coming ban on combustion engines. Just a cursory look around and Uganda would need a serious upgrade in infrastructure to make this a possibility. As previously mentioned, electricity where it exists works about half the time and is prohibitively expensive. There is a commercial push for solar adaptation, but it remains out of reach for many. Motorcycles handle roughly half the taxi load, but the majority of people walk everywhere. Moreover, the road conditions being what they are almost mandates Land Rovers. 
#5 A cashless society is a real possibility.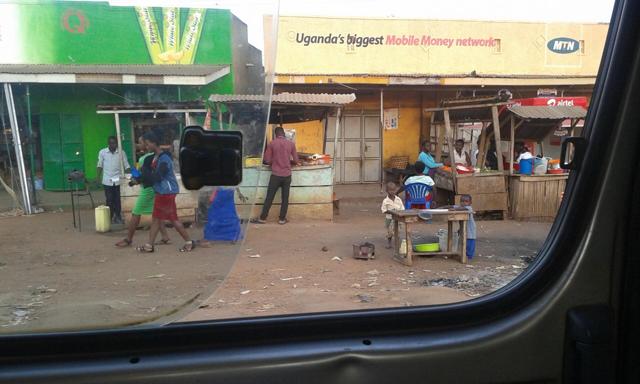 In the US, I like many rarely carry cash, opting instead for a debit card. This is off the table in Uganda. It is either cash (Ugandan shillings - 3,500 = ~$1) or mobile money (along the lines of Venmo (PYPL)) to pay rent, utilities, groceries, security, etc. 
There are banks (Barclays, Bank of India, Centenary, etc), but they don't appear to be a big part of everyday life for most Ugandans. 
Honorable Mention
Chevron (CVX) and Exxon Mobil (XOM) are nonexistent in Uganda. Total SA (TOT) and Shell (RDS.B) are the clear winners. The former is ubiquitous; the latter is rolling out pharmacies inside their gas stations. This may sound weird, but many medications that would require a prescription here can be had over-the-counter there. 
Summary
I don't know how useful this was for you. I hope it wasn't a waste of your time. It was a rather eye-opening trip for me that crystalized some things. It has convinced me even more of my need to trend conservative in my retirement portfolio, and to concentrate most of its energy on things that people cannot avoid paying for. I may have to think more on what exactly that is.