An early stage developer of diagnostics and treatments for diabetes, Islet Sciences, Inc. (ISLT: OTC/BB), is among the most recent research targets for Crystal Equity Research. It is an under-capitalized, early stage company, with a short track record in drug development and an even shorter tenure as a public company. While the company has clinical data proving effectiveness and efficacy, it has not yet applied for regulatory approval of any of its potential diagnostic or therapeutic properties.
With so much to prove and limited resources to support the effort, an investment in Islet Sciences (ISI) seems like a risky proposition. Yet, this small biotech is doing what the large pharmaceutical and biotechnology companies seem to be avoiding - finding ways to prevent and cure diabetes. That makes Islet Science worth an investor's interest.
Large market opportunity….
In preparing our report on ISI my associates and I found a long list of large pharmaceutical and biotechnology companies that have thrown their hats into the diabetes ring. We estimate that as many as a hundred new therapies for patients with diagnosed diabetes are now in mid- to late-stage clinical trials. The majority are focused on blood sugar management, ostensibly because this type of drug represents the largest market opportunity related to the disease. (The argument could be made that not only are such drugs merely palliative in effect, they also may encourage risky health behavior by patients who would rather take a drug than adopt healthier exercise and diet regimes.)
Make no mistake about it. A chronic disease like diabetes presents a very large market opportunity. In the U.S. as many as 26 million people have already been diagnosed with diabetes and another 79 million have been diagnosed with pre-diabetes. According to the Centers for Disease Control in addition to those already diagnosed another 57 million are at risk due to hereditary, health and lifestyle factors. The World Health Organization estimates that as many as 347 million people worldwide have diabetes. The disease is expected to become the leading cause of death in the world by 2030.
The diabetes market is so extensive that nearly every novel agent that receives regulatory approval is likely to capture market share, even those that are not significantly differentiated from drugs already on the market. This helps explain why large pharma is keen on pursing more blood sugar management candidates despite an already crowded market. So why is Islet Sciences snubbing industry trendsetters?
An open door…
There is a paucity of effective methods to diagnose and treat diabetes. The glycated hemoglobin (A1C) test now available to doctors indicates average blood sugar levels for the past two to three months. This test provides definitive diagnosis only after significant damage has already occurred in a patient's insulin-producing organ, the pancreas. What is more, no drugs or therapies are on the market today that have demonstrated effectiveness in restoring health to insulin-producing tissues. The principal approach to diabetes is to manage not cure. Besides insulin products, there are nearly two dozen approved drugs on the market for management of blood sugar levels.
Yet it makes sense from a humanitarian as well as capital markets standpoint to fill this void through scientific pursuits that will have the greatest impact on health care outcomes. Unfortunately, our capital markets are not always entirely efficient or altruistic. Pursuit of profits at lowest possible risk favors the proven trail. In the diabetes market that means one more blood sugar management product.
With Big Pharma focused on blood sugar management, the door is left wide open for upstarts like Islet Sciences to get established in the market with novel technologies. Count on Big Pharma to enter once the heavy lifting has been done and sufficient clinical data has been collected to validate the new approach.
The science of islets…
Islet Sciences is appropriately named, because their forte is the science of the pancreatic islet. ISI is applying this knowhow to the development of three potential products: 1) a diabetes diagnostic test, 2) a small-molecule treatment for early stage diabetes and 3) an infusion of insulin-producing replacement cells for insulin-dependent patients.
Islet Sciences' diagnostic candidate is based on research completed at Yale University and in-licensed in May 2012. The Yale study identified a biomarker for the death of insulin producing beta-cells in the pancreas. The Company is developing a blood or urine test that recognizes DNA sequences from this '"insulin" gene lost during progression of diabetes. Such a test could identify patients at risk during the very early stage of the disease.
Understanding of the breakdown in pancreatic function supports ISI's small-molecule prevention candidate. Interleukin-12 or IL-12 is a cytokine implicated in damaging the insulin-producing beta-cells of the pancreas. Cytokines like IL-12 are signal triggering molecules. In the pancreas, IL-12 can go haywire and exert a potent inflammatory effect by activating the Stat-4 gene switch, which is associated with inflammation and autoimmune disease. ISI has licensed a series of patents, technology and knowhow related to a synthetic small molecule called lisofylline. Early Phase I clinical trials have proven the compound effective in reducing inflammation of pancreatic cells by limiting the signaling activity of IL-12. Several new lisofylline analogs show promise to reduce beta-cell damage and inflammation in the pancreas fat tissue and blood vessels.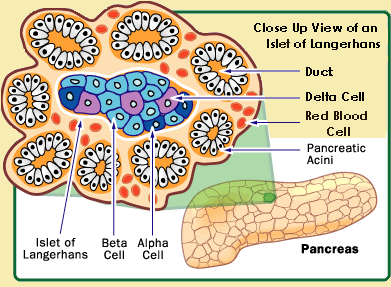 ISI calls its treatment candidate IS-P - an injectable suspension of micro-encapsulated insulin-producing pancreatic islet cells harvested from designated pathogen free (DPF) pigs. The algae-based encapsulation layers are bio-compatible and eliminate the need for immune-suppressive drugs. ISI's proprietary handling technique leads to a perfectly formed cell with a uniform, circular shape. Such cells are more likely to produce insulin and have a lengthy life. ISI has an exclusive agreement with a grower of DPF pigs, ensuring a supply of correctly matured islet cells that will produce insulin immediately after the procedure.
Next steps…
Even though ISI management is not worried that Big Pharma will upstage them with similar diabetes treatments, it does not mean the larger players are not interested. I believe ISI could eventually find itself in licensing or joint venture conversations with larger pharmaceutical industry players.
It also does not mean that ISI has no competition. From the immunological viewpoint, in 2011 MacroGenics announced disappointing results with its teplizumab compound, but is continuing with additional clinical trials. Johnson & Johnson's (NYSE:JNJ) CentoCor group is reportedly looking at compounds to reduce proteins associated with inflammatory diseases.
Other biotechs are also trying to get through that open door. Australia-based Living Cell Technologies is working on porcine islet cell encapsulation and laparoscopic implantation technologies. Sernova Corp. (NASDAQ:SVA) based in Canada has developed a scalable "cell pouch" about the size of a matchbook to hold insulin producing islets. The pouch is to be inserted under the skin. Note that Islet Sciences has an exclusive agreement with the only producer of porcine islet cells approved in the U.S. market, Spring Point Project in Minnesota.
For the time being ISLT shares represent an option on the company's intellectual property and management's ability to execute on the development strategy. Trading volume has been limited, but appears to be increasing. That bodes well for a narrowing of the bid/ask spread. News of clinical trial progress should provide catalysts for upward price movement.
Neither the author of the Small Cap Strategist web log, Crystal Equity Research nor its affiliates have a beneficial interest in the companies mentioned herein. Crystal Equity Research has initiated coverage of ISLT in the Focus Report series for sponsored research of microcap companies and received an advance subscription fee from Islet Sciences, Inc.