The American Chemistry Council advocates four solutions to the building plastic waste and contamination problems: reduce, reuse, recycle and recover.Clever developers are finding all sorts of ways to repurpose plastic that has been properly sent to recycling as well as plastic that has become trash.It is a plus for investors who are looking for lucrative and responsible projects to deploy their capital.
In this post we look at more commercial applications for recovered plastic. Then we look at what it means for investors who are first to the table in the nascent recycled plastic sector.
On the Road in India
In October 2017, the Indian government announced a major initiative to building roads across the country. It appears the roadways in India are among the least safe in the world so about $11 billion is to be invested over the next five years to improved as many as 84,000 kilometers of roadways. One extra mandate from the federal government - materials made from recycle plastics must be used.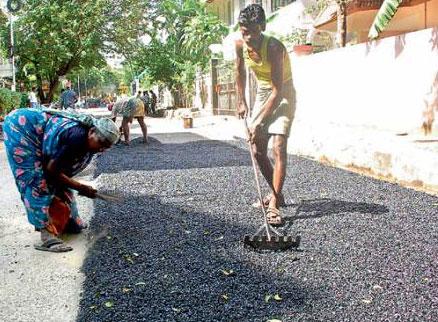 India has already had great success with plastic-based road construction materials. The World Economic Forum reports that there are now 34,000 kilometers of roads in use in India. Developers tout the plastic materials as environmentally friendly and longer lasting than conventional asphalt. India has to worry about erosion during the monsoon season. Roads made with a mix of asphalt and melted water bottles withstand monsoon damage better than asphalt alone. Perhaps more importantly recycling plastic into road material provides vital commercial opportunity for the country's numerous garbage pickers as well as new jobs running the recycling processes.
India is not alone in developing plastic road construction materials. The construction services firm VolkerVessels based in Holland is developing pre-fabricated units that can be transported to the road site and assembled. VolkerVessel's subsidiary KWS has teamed up with the Polymers Business Unit of Total S.A. for additional development work.
Building Blocks
Construction bricks are expensive. Worse yet conventional fired bricks also do not hold up well in earthquake prone regions. Conceptos Plasticos, a construction company, knows these are obstacles to adequate housing for low income people in its home country of Columbia. Conceptos Plasticos has designed a building block made from recycled plastic. The plastic bricks and pillars are made through an extrusion process that uses recycled mixed plastics. Additives make the block fire resistant.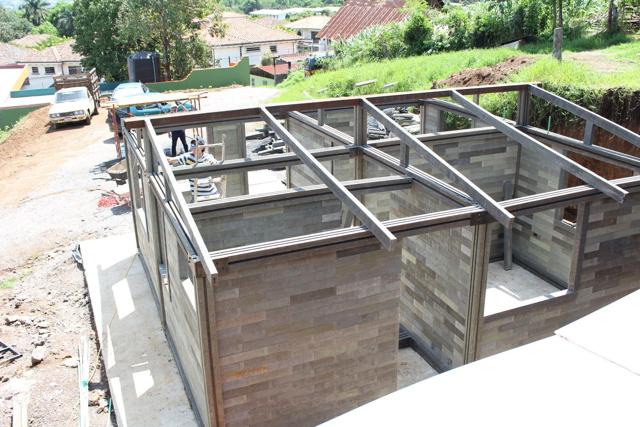 The company claims its plastic block can save on building costs by 30%. A 40 square meter house with two bedrooms, a living room, dining room, bathroom and kitchen costs about US$6,800 (20 million Colombian pesos)
Not only are the blocks less expensive, they are easy to handle. Homeowners can construct a modest home with little experience using the patented system of pre-fabricated bricks and pillars. A two-story house can be built in two-days.
Conceptos Publicos has taken in a little over US$300,000 in grants and investments to get its recycle plastic construction products into the market. Its founder, architect Oscar Mendez, holds the patents on the construction blocks and system.
New Ideas for Used Materials in Old Products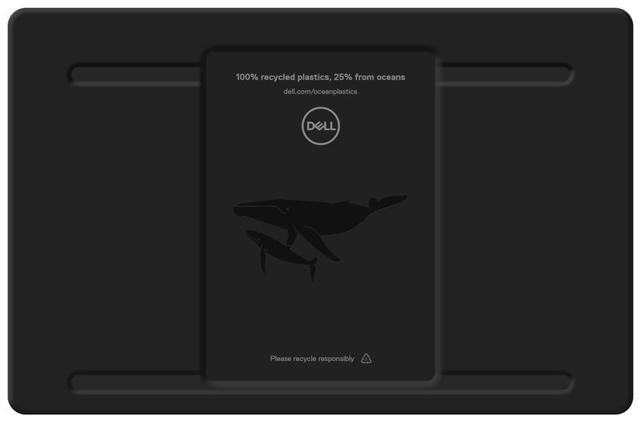 Investors may not see the potential for profit-building scale in ideas like plastic bricks for low-cost housing and alternative materials for roads in less-developed regions. However, economies of scale could be built on a foundation of demand from already large industries that accept recycled plastic components. Dell Technologies (DVMT: NYSE) has been involved in recycling for several years beginning with green packaging and shipping practices. In 2017, the company introduced a plastic laptop tray (the base of your laptop that holds the electronic circuitry) made exclusively from recycled plastics, 25% of which is recovered ocean plastic. As a bonus, there is a very cool mother-baby whale duo imprinted on the tray.
Dell is working with Lonely Whale, an ocean advocacy group, on rescuing and intercepting ocean plastics.The key for Dell is establishing a supply chain capable of delivery sufficient quantities on a reliable schedule.To this end Dell and Lonely Whale have launched the NextWave project to bring discarded plastic back to consumers in the form of usable products.Carpet maker Interface, Trek Bicycle and General Motors are three other big names that have signed on with NextWave, bringing big appetites for materials as well as expertise in supply chain development.
Early Stage Precedents
To some investors recycled plastic may not seem much of an industry. There are a few companies here and there that are each developing novel repurposed plastic designs. From a 'glass half-full' perspective, there are more companies than there were five years ago. Given social and economic trends favoring sustainability there are more likely to be even more businesses five years from now.
The future of recycled plastic might be predicted by the development of plastic in the first place. Exxon Mobile is among the largest plastic manufacturers with over $236 billion sales annually, much of it coming from crude oil development and refining. Dow Chemical, LyondellBasell, BASF and ENI are also leaders in the plastic industry with billions in annual sales. The plastic industry has become the third-largest manufacturing industry in the U.S. The industry has not always been so well developed. There was a beginning stage.
The first synthetic plastic was commercialized and branded Bakelite by its creator Dr. Leo Baekeland. Polyvinyl chloride, plexiglass, Teflon, ABS and Styrofoam followed in the next four decades. Each invention brought new players to the market, all of which moved through the typical business development cycles to reach scale and profitability.
Dr. Baekeland founded Bakelite Ltd. in 1909, to produce plastic resins and manufacture products with moulds and casts. By the late 1920s Bakelite had acquired three other privately-held plastic manufacturers. The American Catalin Corporation got its start manufacturing plastic clock faces using Bakelite technology that had been acquired by Catalin after the Bakelite patents expired.
Today neither Bakelite nor Catalin are names that have survived to present day. Mergers and acquisitions over the years have transformed those names into other brands. In their wake new corporations have sprung up that are more recognizable in today's plastics industry. A chemist named Wallace Carothers invented nylon in the late 1930s. The innovation made it possible for his already highly successful employer DuPont to begin commercial production of nylon in 1939. Nylon eventually became one of the Dupont's most important products. Given DuPont's reputation for underpinning investment decisions on detailed analysis, most likely successes of the early plastics companies that made the industry look interesting.
It is still not possible to divine the future any of the recovery and recycling innovators mentioned in this series on plastics. Will any of them eventually become the 'Bakelite' or 'Catalin' precedent of the plastics recycling industry? There is the risk that early stage investors will take.
Neither the author of the Small Cap Strategist web log, Crystal Equity Research nor its affiliates have a beneficial interest in the companies mentioned herein.