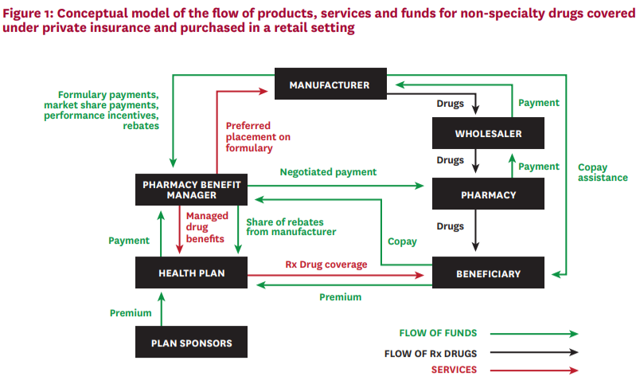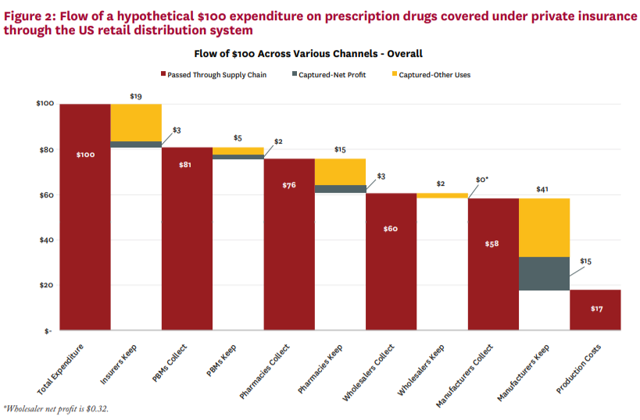 (Source)
Food for thoughts:
Will the net profits currently kept by insurers ($3) and PBMs ($2) simply add up once they merge? (See Cigna (CI) + Express Scripts (ESRX) and CVS (CVS) + Aetna (AET)) 
Why all the buzz about PBMs - if their total cost to the system is only 6%? 
Aren't pharmacies with their 20% share a far more worthwhile target for cost savings / Amazon (AMZN)? Especially considering the following: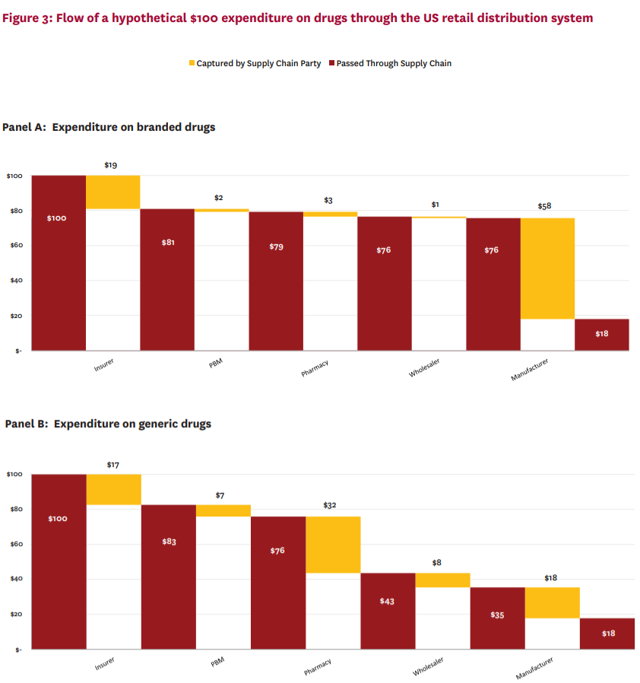 Why should the sale of $100 of generic drugs imply a total cost of $32 for pharmacy services?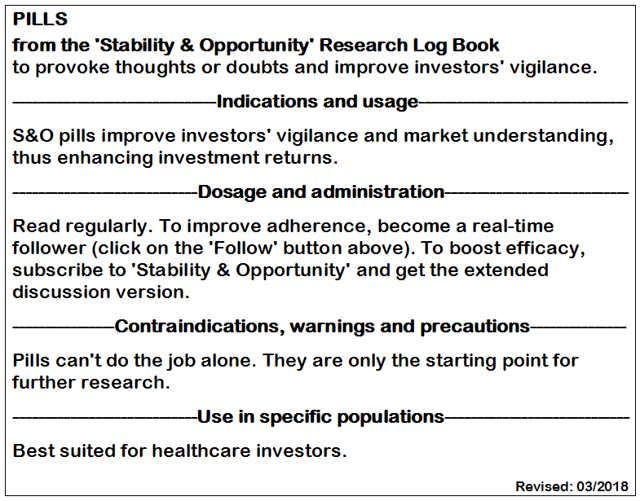 Disclosure: I am/we are long ESRX.