Take-Two Interactive Software (NASDAQ:TTWO) reported very positive numbers, during their latest earnings conference call last week; the stock has surged more than 15% since then.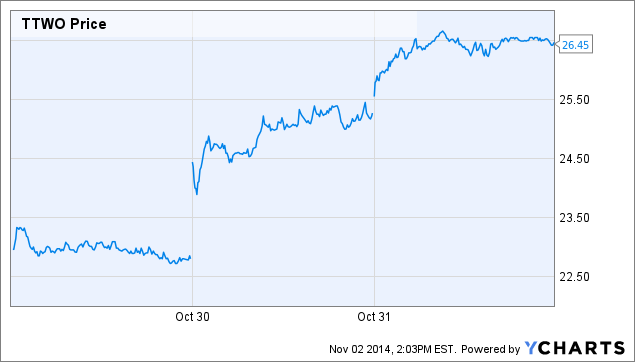 TTWO Price data by YCharts
The company reported better than expected quarterly EPS and, most importantly, raised the full FY 15 guidance. The future seems particularly bright since the company expects to be non-GAAP profitable on a full year basis for the foreseeable future, a view expressed during the last few conference calls, too. This would be a very important achievement, for a company that frequently reported full year losses before 2013. One of the main goals of the management is trying to achieve consistent performances even during years lacking major game releases (like last year with the new installment in the Grand Theft Auto series).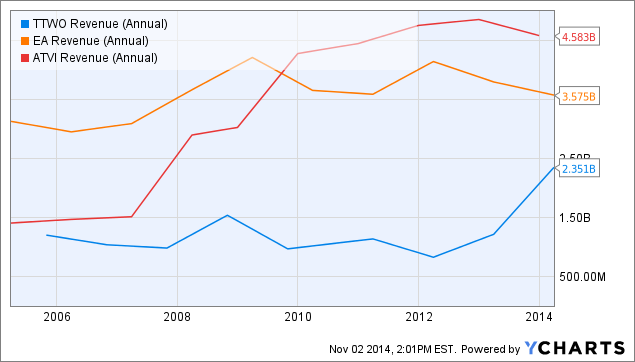 TTWO Revenue (Annual) data by YCharts
The company is the third largest U.S. based video game publisher, behind Activision Blizzard and Electronic Arts based on many financial metrics, including revenues and enterprise value (notice that Take Two has outstanding debt).
Even if evaluating the company just looking solely at last year's revenues is a bit misleading, due to the one-time boost provided by GTA5, it still seems undervalued compared to EA and Activision Blizzard. Furthermore, the release of GTA 5 on Playstation 4, Xbox One and PC, alongside the rosy FY 15 guidance just provided in the latest CC, should provide plenty of room for further share price appreciation.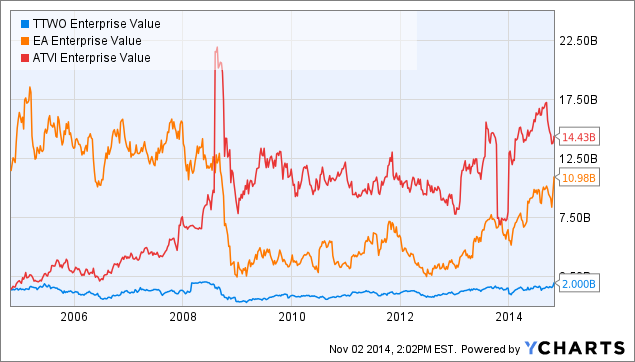 TTWO Enterprise Value data by YCharts
The delay of the PC release, compared to next generation consoles, is positive in my opinion, exspecially considering the plague of piracy affecting the PC market. Furthermore, and this is just my speculation, GTA 5 for PC could be protected by the new DRM system from Denuvo, which is turning out to be very effective in protecting new PC releases, like Lords Of The Fallen and FIFA 15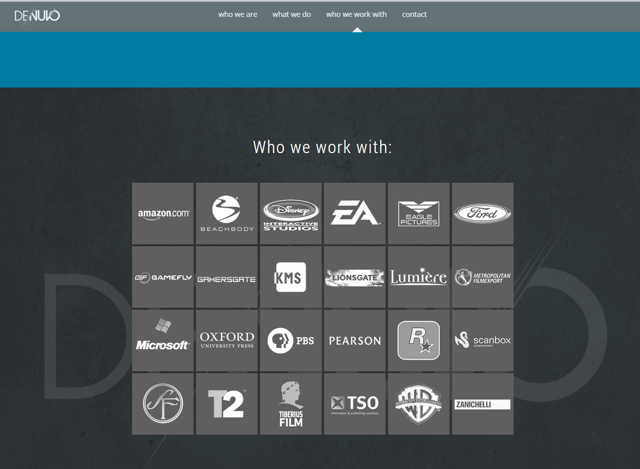 The gaming industry has grown considerably the last years and is poised to grow even more in the future. The overall market in which the company operates is strong, moreover China has recently lifted a 13-years old ban on video game consoles. Even if China will certainly help lift global video game sales over time, the government still has a strict control over video game content ( violent games will hardly get approved for the chinese market). This will very likely prevent sales, if any, from Rockstar franchises in the region, like Grand Theft Auto. 2k Games, the other major brand of Take Two, has many sport games in its portfolio, so we might hope to see some sales coming from the chinese market.

The company has, for all the reasons I have shown, good chances to make its shareholders happy in the future. Personally I would suggest to take a long position here with a 30$ PT.