Japan's "$500 Billion" rare earth 'discovery' smells a lot like Molycorp to me. Let me tell you why.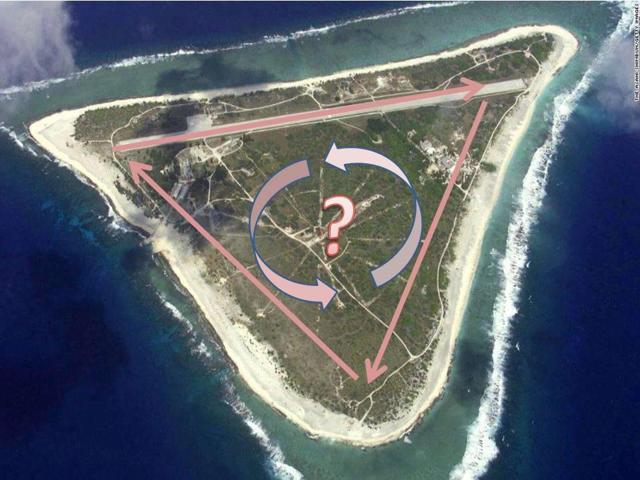 The image above, a Japanese island about 800 miles off the coast of Japan, is the most commonly used image for this "rare earth discovery" story by the press. The image gives the impression that the $500 billion in rare earths are 'accessible,' when, in fact, they sit at the bottom of the ocean, 3 to 4 miles below the surface. © The Asahi Shimbun/Getty Images
First, for anyone new to this topic, Molycorp was Wall Street's high profile challenge to China's global rare earth monopoly. It was a Colorado mining company with a rare earth deposit in California called Mountain Pass. It was the most profitable IPO for the year 2010. With an initial market capitalization of $400 million, its market capitalization quickly shot up to $7 billion before its bankruptcy in 2015. 
The upward pricing was based on data and claims that were not supported by the geochemistry of the deposit nor the companies past operating history.  These easily accessible historical facts were pushed aside by an aggressive narrative -- promoted by the company and its investment bankers.  The net result of this well orchestrated fraud, other than the massive losses to shareholders, is that China gained 10 additional years to refine its monopoly and relocate nearly all U.S. and EU rare earth dependent manufacturing, including components, products and entire industries, inside China.
The downward pricing was based on reality...
So lets begin.  by now we should all know that access to rare earths is an economic and national security issue for the U.S.
To understand this lost decade of American opportunity we first must understand the background and history of the Molycorp story. 
By understanding the similarities between the Molycorp story and Japan's "Treasure Island" story we can better asses the long term costs of blindly accepting 'uncritical and euphorically hyped' narratives that have no basis in reality or fact.
History: As early as 2008 Molycorp was busy convincing the Pentagon and much of Congress that it had what it takes to bring down China's rare earth monopoly and save the USA. This was an important prelude to their IPO. With the full faith of the Pentagon behind them, Wall Street shunned all other rare earth projects. This clever diversion of Wall Street capital assured that Molycorp would not have any domestic competitors. As the only game in town, Molycorp constructed a narrative that concealed its weaknesses and overplayed its historical contributions.
Molycorp claimed that it would be a fully integrated mine to magnets company. Their IPO documents told a very different story. Over 80 percent of the companies projected income was based on metallurgical capabilities the company did not have and projected sales into markets that did not exist.
This underlying fraud was compounded by the well-established fact that Molycorp's Mt. Pass deposit could not produce half of the 16 naturally occurring rare earths. This geochemical deficit was specifically in the high value heavy rare earths, including some of the rare earths that were required to produce the magnets outlined in their IPO documents. Public documentation refuting the IPO claims outlined above were widely available at that time.
In 2009 I met with the lead person charged with assessing the rare earth issue for the Department of Defense. I presented public data and historical documents that proved that the Molycorp model was based on erroneous data. I provided historical supply and cost data that strongly suggested that Molycorp would never be economically viable due to the geochemistry of its deposit: I flatly stated that Molycorp would go bankrupt. I also made the point that Molycorp's Mt. Pass deposit was incompatible with U.S. National Security needs, lacking all of the heavy Lanthanides that are used in U.S. and NATO weapon systems.
Unfortunately none of these facts appeared to deter the Department of Defense's support for Molycorp.
At this point in the conversation I disclosed to this person that I had first-hand knowledge of an ongoing relationship between Molycorp and Neo Materials. I described Neo Materials as a front company for China's interests. Again, this did not concern the Pentagon's so-called expert.
I then explained that I suspected that Molycorp was intended to be an engineered failure; that this was all part of a larger plan. That China intended to burn U.S. and western investors in a financial swindle – ultimately ending in bankruptcy. The result would be that our capital markets would dry up for future rare earth projects. I told this person that "China intended to poison the well for all future non-Chinese investments into rare earths." All of this was again communicated in follow up emails and further communications with the Department of Defense, members of Congress and all relevant Committees.
It has been 10 years since my warnings to the Department of Defense and members of Congress. The net result is that China gained an entire decade of unchallenged monopoly dominance. It used that time to further consolidate its hold over every level of the rare earth value chain. It was during this time that China first began to force the rest of the world to move rare earth dependent IP, components, products and entire industries inside China. Molycorp's 15 minutes of fame allowed China to sweep the U.S. and much of the world's technology jobs inside China.
Bit- players like Neo Materials were rewarded handsomely for merging its metallurgical assets into Molycorp shortly before all of the patents expired (the company was originally a U.S. company and the world's leading rare earth magnet technology company. It was indirectly sold/transferred to Deng Xiaoping's family members in 1995 see: The Saga of Magnequench ). And, as predicted, the capital markets have shunned further investment into the rare earth sector. U.S. technology companies and the defense industry remain entirely dependent on China for all metallurgical rare earths, directly or indirectly.
In short, this was a huge win for China, Neo Materials shareholders, the early private equity investors and the investment banks who helped perpetrate this fraud on shareholders.
As witness to all of the above (detailed in the recently released book "Sell Out" by Victoria Bruce, see: https://amzn.to/2JfdZwX ), when I see this Japanese rare earth story uncritically reported by Fox New, CNBC, Reuters, Forbes, Fortune, the BBC and many other online outlets I can only think "here we go again."
The story is so misleading I can't help but wonder if this is not some new campaign to misdirect the national interests of Japan and other western nations.
Just like Molycorp, shouting from the New York Stock Exchange, the ticker tape, analyst reports and assorted puff pieces: "WE GOT THIS." This "$500 Billion" story reeks of misdirection...
Misdirection ? Yes, nearly everything about this story is categorical misleading. First up, the so-called 'discovery' is nearly identical to a 2011 "discovery" that was officially determined to be "non-economic." Second, by standard economic measures this discovery cannot technically be referred to as a "resource," because to be technically classified as a resource there must first be a real or technical basis for economic recovery. Third, and most importantly, rare earth resources are not the real issue.
Rare earth resources, rare earth concentrates and highly refined oxides have no meaningful direct application for most technologies and defense systems. If Japan mined this stuff they would not have the internal capacity to convert these resources into metals, alloys, magnets or other value added materials.
Note: The U.S. mining industry disposes of enough recoverable rare earths every year to supply the non-Chinese world and still have nearly enough to supply all of China's needs. The U.S. mining industry disposes of these high-value heavy rare earth resources to avoid the costs and liabilities resulting from the same 1980 NRC &IAEA regulatory change that shifted the rare earth industry to China in the first place.
In fact, if Japan mined these muds tomorrow they would send all of the rare earths to the same place that they are sending the oxides produced by Lynas (an Australian mine with refining assets in Malaysia) and other non-Chinese rare earth mines -- to China.
Yep, if Japan could mine these deep sea muds they would send them to China for processing (btw, that is what Molycorp did). What is the point in that?
So, yes, the entire story reeks of fraud and deception. Once again, we are being lead in circles while China marches forward.
Disclosure: I/we have no positions in any stocks mentioned, and no plans to initiate any positions within the next 72 hours.