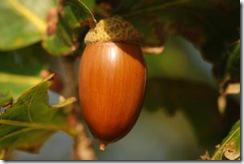 I recently watched an interview regarding emerging hedge fund investment, on Opalesque TV, with Claude Porret of 47 Degrees North Capital Management. As CEO OF 47North, Claude has a history of successfully investing, and in the interview, gave her thoughts on why investing in emerging managers carries less risk than allocating to large (or even legendary) managers. To view the interview, click here.
It made fascinating viewing. Claude discussed, amongst other things, how in the 2007-2008 crisis, her firm's investments in emerging funds were significantly safer than many who had invested in major funds, as they were able to redeem their funds where needed, and having overall better communication with the managers in a time of crisis.
Key to this relationship was the way in which Claude / 47North create their portfolio of emerging funds. This is based on 5 key activities:
Having an opportunistic view of new investments - not simply deciding to invest in a particular strategy, but instead using a "bottom up" approach of spotting potential funds to invest in.
Trying to move away from those funds which require intensive intellectual capital (CTAs and the like) - this often requires labour intensive work and significant start-up investments, and does not sit ideally with their idea of "emerging managers"
Initially using a "peer review" process to identify any potential problems with the fund in comparison to others in the same field
Adding a degree of quantitative review process as a sanity check into new funds
Finally (not outweighing point no. 1), there would be a degree of top-down consideration in the overweighting towards different sectors, depending on market actions and developments
This is obviously a small part of a much more detailed and nuanced due diligence process, but it made very interesting viewing. Not least as others are now moving towards the same area of investments.
With the financial world in a degree of crisis once again, the benefits of emerging managers are becoming clearer for all to see - often offering a better alignment of interests for investors and access to new, innovative trading strategies. The major players undeniably rule the roost still, but who's to say that, with these benefits, emerging managers aren't a better bet at the current time?
What do you think?