This week we are seeing a very Bullish stock market. Lead by greed and people who are buying every dip! Now the funny thing is why are people buying stocks when they are at all time heights? Look at Google today we hit $920! Will it continue to 1000? Was this the top on Google?
Now let's take a look at the $VXX. This chart is going sideways, and the markets are screaming higher! For me, this is a sign that institutions are buying some insurance. They know that we can see a slight correction in the coming weeks! Today I bought some VXX with a stop on close below $16.50.
When the stock market takes a dive the $VXX will fly higher..
First goal will be the pierce of the 20 dollar.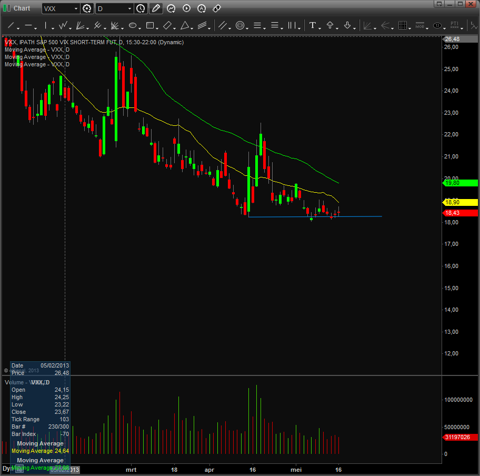 Kristof De Block
Disclosure: I am long VXX.