More commentary on Hemp Inc and Marijuana Inc. WeedMaps Buys Medical Marijuana Inventory And Patient Management Software MMJMenu
ERICK SCHONFELD

Wednesday, December 28th, 2011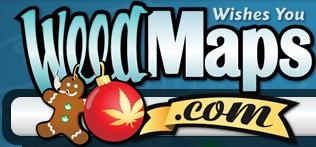 In the small but budding legal medical marijuana industry, WeedMaps has the munchies for acquisitions (sorry, I couldn't resist). Fresh off its$4.2 million Marijuana.com bong hit in November, WeedMaps' parent company, Canada's General Cannabis, announced today its acquisition MMJMenu.
Terms were not disclosed. It was an asset-sale, though, so it probably wasn't much. General Cannabis, which is publicly traded over the counter in Canada (OTCBB: CANA), (OTCQX: CANA),reported $10.4 million in revenues for the first nine months of 2011, and it only had $1.4 million in cash. WeedMaps accounts for 82 percent of its revenues.
MMJMenu provides back-end enterprise software for medical marijuana dispensaries. The software handles everything from patient management to inventory control to checkout at point of sale. Medical marijuana dispensaries are highly regulated. Emblazoned on MMJMenu's homepage is its key selling point:
mmjmenu is the best choice for medical marijuana business owners that want to stay compliant with state laws & regulations.
WeedMaps is the "Yelp for medical marijuana dispensaries." Now it will be able to offer these businesses enterprise software as well as advertising services. MMJMenu claims "hundreds" of medical marijuana business customers "in California, Colorado, Michigan, Montana, Washington as well as in Canada."
Disclosure: I have no positions in any stocks mentioned, and no plans to initiate any positions within the next 72 hours.
Additional disclosure: Nevada Bank Activities Reform Commission is investigating the finances of publicly traded hemp and medical marijuana companies.