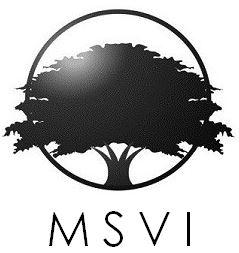 I am pleased to announce the launch of Main Street Value Investor (MSVI) premium member forum on the SA Investor Marketplace where off-Wall Street investors learn, share, and practice the art and science of do-it-yourself value investing with limited capital, lower costs, and less risk.
MSVI is a spin-off of the popular free article series, Value Investing for Main Street (VIMS), published exclusively on Seeking Alpha. For the sake of continuity, VIMS is now the Main Street Value Investor (MSVI) article series and remains free to all SA members.
You can follow and learn more about the free article series, here.
For readers interested in an active membership such as the premium version of Main Street Value Investor, I have included in this post, a simple FAQ to address the features and benefits of the MSVI Member Forum on the SA Investor Marketplace.
Model Portfolio
Q) What is the Main Street Value Investor Model Portfolio?
A) Available exclusively to MSVI Forum premium members, the Main Street Value Investor Model Portfolio (MSVI) is an abridged, market-cap-weighted basket of large capitalization stocks and exchange-traded funds (ETFs) that currently comprise the actively managed core portfolio of the author.
MSVI launched in January 2009 and, as of March 31, 2017, the weighted average return of the portfolio has outperformed its S&P 500 benchmark by 10.98 percentage points, net of dividends.
At each month and quarter end, the author releases a detailed spreadsheet of over 50 key financial indicators of each holding and the cumulative weighted portfolio.
A separate narrative report detailing the performance and trends of the MSVI's constituent holdings accompanies the Model Portfolio, exclusively for MSVI members.
Current representative companies and funds of the MSVI Model Portfolio and Watchlist include Apple Inc. (AAPL), Baxter International, Inc. (BAX), Becton, Dickinson and Company (BDX), Delta Air Lines, Inc. (DAL), The Walt Disney Company (DIS), International Business Machine Corporation (IBM), Johnson & Johnson (JNJ), Coca-Cola Company (KO), 3M Corporation (MMM), Microsoft Corporation (MSFT), Union Pacific Corporation (UNP), Exxon Mobil Corporation (XOM), Vanguard FTSE All-World ex-US ETF (VEU), Vanguard S&P 500 ETF (VOO), and Vanguard Short-Term Inflation-Protected Securities ETF (VTIP).
If you do not see tickers of interest, rest assured the MSVI is a fluid, expanding portfolio and, therefore, members are welcomed and encouraged to offer suggested stocks and ETFs for the author to research for possible addition to the MSVI. 
Exclusive Research
Q) How does MSVI independent research, market commentary, and value investing tutorials benefit members?
A) Via the unique Seeking Alpha Marketplace Position Tracker platform, the author updates the Model Portfolio and Watchlist with independent research and breaking news commentary that are available only to premium members.
In the MSVI Screening Room, members make use of value investing tutorials, the stock and fund screeners of MSVI, and the proprietary research templates of the author. A member is free to apply these tools to his or her portfolio.
The above value-added features are published exclusively for the benefit of a member's ongoing reference and utilization.
Live Chat Room
Q) What is the 24/7 Live Chat Room feature?
A) Another exclusive platform of the SA Marketplace, the Live Chat Room is open 24/7 and allows MSVI premium members to interact with each other and the author in a value-oriented community of peer investors. Chat provides an ongoing opportunity to share successes, challenges, and investing ideas in a private, comfortable, and secure online environment.
First Look at Free Articles
Q) As a value-oriented or dividend growth investor with a longer-term horizon, how does a first look at the advance reader copies of your free SA articles benefit me?
A) As long-term, buy-and-hold value investors with a bias toward dividend payers, we do experience instances of trading based on buy and sell signals as well as decisive moments of holding positions or simply avoiding trades. Therefore, I believe I must give premium members a first look at my MSVI free articles before submitting to the SA editors for publication consideration on the free side.
Either way, MSVI premium members always get the first look at my free-side research. To keep him or her ahead of market conditions, actionable ideas, and portfolio alerts, members receive an immediate email alert whenever a new exclusive post publishes on the MSVI premium forum.
Member Resource Center 
Q) The MSVI Member Resource Center appears as a unique addition to the SA Marketplace model. How does it work?
A) As a forum for learning, practicing, and sharing the art and science of DIY value investing, we think that a convenient resource center for the direct benefit of members is a must feature.
Main Street Value Investor's Member Resource Center is a compilation of non-MSVI articles, books, podcasts, and film/video of interest to premium members. It is not an online store as the author does not receive compensation for the links to articles and podcasts. To be sure, the suggested books and film/video are not linked to allow a member to use his or her favorite online platforms (Amazon, YouTube, etc.) for acquiring or viewing books and film/video of interest.
The MSVI Resource Center is a member-centered feature; therefore suggestions from members for additions are welcomed and encouraged.
Low Cost, Value-Added Membership
Q) So how much does this actionable and invaluable information cost?
A) Because of our commitment to keeping investment costs low, including related research, the Main Street Value Investor premium membership is only $15 a month, based on an annual subscription before April 2, 2018. 
Seeking Alpha's 100% Satisfaction Guarantee affords MSVI annual premium members a prompt refund of any remaining unused months, no questions asked. Thus, an investor choosing an annual membership is paying just $15 per month for the long-term benefits of an MSVI premium membership.
For members that prefer a month-to-month subscription, the fee is $25 per month (before April 2, 2018). However, keep in mind that annual membership to MSVI results in a 40% savings compared to the month-to-month option.
To further explore the benefits of active membership in MSVI Premium, click here for our SA Marketplace Landing Page without obligation.
Direct Message Me Anytime 
Thank you for reading this go live launch announcement of Main Street Value Investor Member Forum.
I enthusiastically look forward to sharing and partnering with you in the SA Investor Marketplace as we seek investment nirvana with limited capital, lower costs, and less risk. Please direct message me anytime with questions, suggestions, or feedback. I promise a prompt and informative reply.
Comments are welcomed and encouraged. Please read the important accompanying disclosures.
Sincerely,
David J. Waldron
Founder and Author
Main Street Value Investor (MSVI)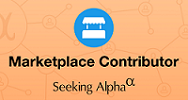 Main Street Value Investor
Intelligent investing with limited capital, lower costs, and less risk.
Disclosure: I am/we are long AAPL, BDX, DAL, DIS, IBM, KO, MMM, MSFT, UNP, XOM, VTIP..
Additional disclosure: Data is for illustrative purposes only. The accuracy of the data cannot be guaranteed. Narrative and analytics are impersonal, i.e., not tailored to individual needs or intended for portfolio construction beyond the contributor's model portfolio which is presented solely for educational purposes. David J. Waldron is an individual investor and author, not an investment adviser. Readers should always engage in further research and consider (as appropriate) consulting a fee-only certified financial planner, licensed discount broker/dealer, flat fee registered investment adviser, certified public accountant, or qualified attorney before making any investment, income tax, or estate planning decisions.