I am pleased to announce that Seeking Alpha has invited and accepted Main Street Value Investor (MSVI) as a premium subscription service on SA's highly successful Investor Marketplace.

Main Street Value Investor Premium is an interactive, member-centered forum of do-it-yourself investors that are passionate about learning, practicing, and sharing the art and science of value investing with limited capital, lower costs, and less risk. 

This premium Seeking Alpha version of MSVI is now live and will permanently replace my website version on May 31, 2017. Main Street Value Investor on Seeking Alpha's Marketplace includes the same member benefits, but now on the world-class SA platform. In addition to items listed in summary at beginning of this blog, benefits of MSVI Premium include:
Track my actively managed model portfolio including narrative report.
Gain access to exclusive research, commentary, and investing tutorials.
Participate in a community investment forum via 24/7 live chat.
Plus much more - all backed by SA's unconditional money-back guarantee.
I invite readers to visit Main Street Value Investor Member Premium on the Seeking Alpha Marketplace and discover how to enjoy all the actionable premium benefits of MSVI.

Or direct message me with any questions or comments.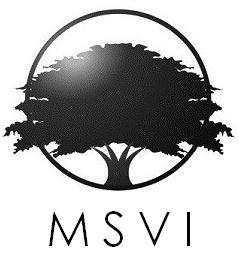 Intelligent investing with limited capital, lower costs, and less risk.
Disclosure: I am/we are long AAPL, BDX, DAL, DIS, IBM, KO, MMM, MSFT, UNP, XOM, VTIP.
Additional disclosure: Service is for informational purposes only. The accuracy of the data cannot be guaranteed. Narrative and analytics are impersonal, i.e., not tailored to individual needs or intended for portfolio construction beyond the contributor's model portfolio which is presented solely for educational purposes. David J. Waldron is an individual investor and author, not an investment adviser. Readers should always engage in his or her own research and consider (as appropriate) consulting a fee-only certified financial planner, licensed discount broker/dealer, flat fee registered investment adviser, certified public accountant, or specialized attorney before making any investment, income tax, or estate planning decisions.