Value Investing Is Alive And Well (Just Ask A Value Investor)
Feb. 27, 2018 7:30 AM ET | About: CVS Health Corporation (NYSE:CVS), Includes: AET, CMCSA
Summary
Is value investing a dying art? Heck no, says value investing die-hard David J. Waldron.
David joins the Roundtable to share his passion for value investing, and explain why it's a good fit for Main Street investors seeking profits on Wall Street.
He also shares his current top idea - CVS - despite the beat-down its stock price is getting at the moment.
Benjamin Graham is considered the "godfather" of value investing. Warren Buffett and Joel Greenblatt are also value devotees. In a nutshell, value investing is selecting stocks based on the belief that they trade for less than their intrinsic value. In other words, value investors are consistently on the hunt for stocks they believe the market has undervalued. Is it a fool-proof strategy? No. But those who follow and believe in it are passionate about it, and they've reaped rich rewards for their efforts. I'm not going to go as far as to claim that Buffett built his wealth on value investing alone, but he's clearly got a good thing going.
David J. Waldron, who's been writing on Seeking Alpha for about five years, is also a dyed-in-the-wool value investor. He founded and runs the Main Street Value Investor (MSVI) community on Marketplace, a subscription service dedicated to finding and profiting from the many solid value investing opportunities Wall Street has to offer. David is a former academic - in another life, he had a high-profile career as a campus president in the post-secondary education space - and he brings that "teaching" mindset to bear for MSVI members. As the name of his service implies, David's mission is to help Main Street investors not only seek out and profit from value opportunities but also learn how to use their "street savvy" so they don't get outsmarted by Wall Street.
David joined the Roundtable to talk about his value investing philosophy; explain his K.I.S.S. approach; and explain why investors shouldn't underestimate CVS (CVS), despite the fact that it's currently being beaten down by concerns about the pending Aetna (AET) acquisition and the buzz about Amazon's (NASDAQ:AMZN) pharmacy venture.
Continue reading the entire interview here: Value Investing Is Alive And Well (Just Ask A Value Investor)
Main Street Value Investor on Marketplace
If you want exclusive access to my value ideas and an actively managed portfolio, the new small-cap portfolio, and to learn, hands-on, how to become a better value investor, then consider a subscription to Main Street Value Investor (MSVI). Keep in mind that you can lock in the current low "MSVI Founder's Rate" if you sign-up before prices go up on April 2, 2018.
Join today and lock-in the current low monthly or annual rate for life as long as you maintain active membership. Learn more here without obligation.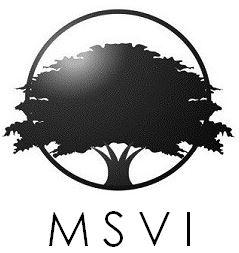 Finding value with a wide margin of safety. Building wealth from the magic of compounding.
.....................................
Reader comments are encouraged and welcomed. Please read the important accompanying disclosures.
Main Street Value Investor is a trademark, and Main Street Value Investor Model Portfolio, MSVI acronym, and tree logo are service marks of David J. Waldron.
Disclosure: I am/we are long CMCSA, CVS, DIS.
Additional disclosure: Data is for illustrative purposes only. The accuracy of the data cannot be guaranteed. Narrative and analytics are impersonal, i.e., not tailored to individual needs or intended for portfolio construction beyond the contributor's model portfolio which is presented solely for educational purposes. David J. Waldron is an individual investor and author, not an investment adviser. Readers should always engage in further research and consider (as appropriate) consulting a fee-only certified financial planner, licensed discount broker/dealer, flat fee registered investment adviser, certified public accountant, or qualified attorney before making any investment, income tax, or estate planning decisions.