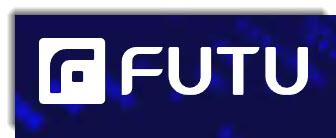 Quick Take
Futu Holdings (FHL) has recently reported financial results for the second calendar quarter of 2019.
The firm provides online securities brokerage, money management, and wealth management services for Chinese investors.
FHL has expanded from Mainland China to Hong Kong and has recently soft-launched its platform in the United States, its next international expansion destination.
Company
Hong Kong-based Futu Holdings was founded in 2011 to develop the Futu NiuNiu brokerage platform which represents a user-oriented and cloud-based software system with a securities brokerage license in Hong Kong.
Management is headed by Founder, CEO and Director Leaf Hua Li, who was previously the head of Tencent's multi-media business and its innovation center.
Below is a brief introduction video:
The firm has developed a digital trading platform that focuses on user experience while integrating clear and relevant market data, social collaboration, and trade execution.
The company's main sources of revenue are its trade execution and margin financing services but it also provides a growing wealth management service offering.
Futu is focused on serving the 'emerging affluent' Chinese citizen who seeks greater knowledge and access to financial products and services, particularly overseas investment opportunities.
The firm sources new customers primarily through the online platform of investor and partner Tencent (OTCPK:TCEHY).
Management has also integrated social sharing tools throughout the system to create a financial 'social network' of sorts.
Market & Competition
Hong Kong is the world's fourth-largest securities market, whose annual trading volume has grown from $404.5 billion in 2012 to $1.6 trillion in 2017.
This represented a CAGR of 31.3% between 2012 and 2017 compared to 23.1% global average.
The HK securities market is projected to reach $3.1 trillion in 2022, growing at a projected CAGR of 14.1% between 2018 and 2022.
The main factors driving market growth are a growing number of online brokers (from 126 in 2007 to 274 in 2016), innovative technologies, and increasingly active local and overseas investors.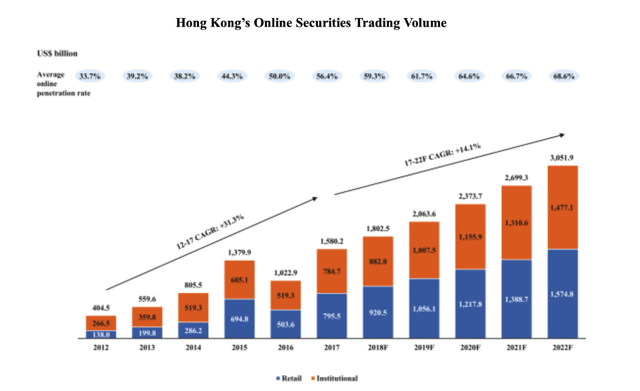 Major competitors that provide online brokerage services in Hong Kong include:
HSBC (HSBC)

Haitong International Securities (0665.HK)

Bank of China (Hong Kong)

Interactive Brokers (IBKR)

Bright Smart Securities (1428.HK)

Huatai Financial Holdings

Up Fintech (TIGR)
(Source: Sentieo)
Recent Performance
FHL's topline revenue by quarter has grown markedly over the past six quarters (Q3 2018 not in data), as shown in the chart below: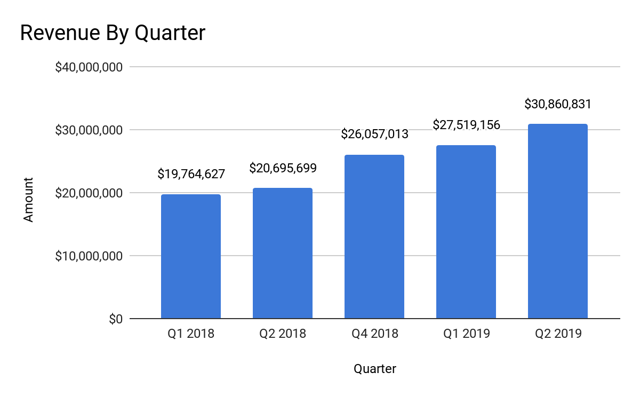 (Source: Seeking Alpha)
Operating income by quarter has fluctuated between $4.9 million and $7.9 million, as shown here: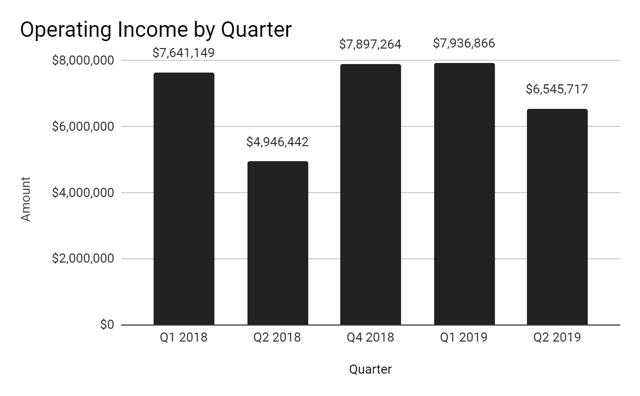 (Source: Seeking Alpha)
Earnings per share (Diluted) have been uneven but have shown strong growth in the two most recent quarters: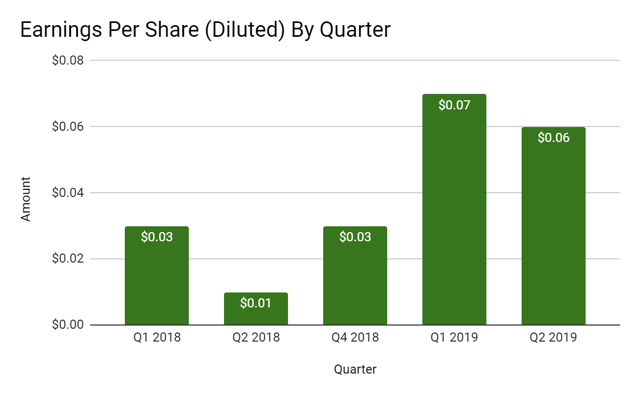 (Source: Seeking Alpha)
In the past 12 months, FHL's stock price has fallen 35%, which while a disappointing result, is still significantly less in percentage terms that the more than 60% drop for competitor Up Fintech (TIGR), as shown in the chart below: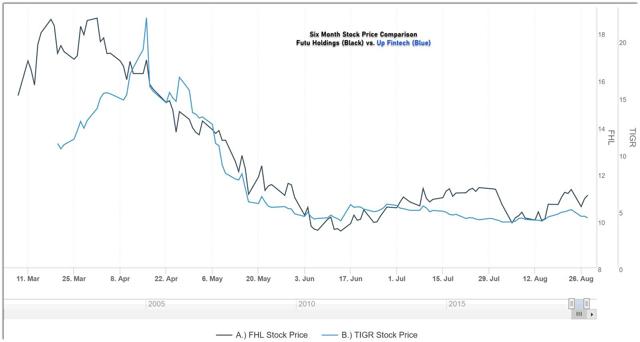 (Source: Sentieo)
Commentary
In its most recent earnings call, management highlighted the addition of more than 16,000 new paying clients during Q2, with the total number reaching 165,000 for y-o-y growth of 65%.
This was despite the turmoil in Hong Kong, where the company has focused its growth efforts as the first region outside of Mainland China for expansion.
FHL also reported net asset growth of HK$5.7 billion, or about $741 million, during the quarter.
Notably, the firm's typical client age is 35 years old and FHL appears well-positioned within the younger Chinese demographics to be the go-to platform for accessing international share offerings.
As to its financial results, Q2 saw revenue growth of 10% quarter-over-quarter, which was likely negatively affected by short-term market volatility.
Management spent more on marketing, specifically related to the launch of its Money Plus service, a money market mutual fund platform.
Regarding recent social events in Hong Kong, company CFO Arthur Chen said that the firm welcomes 'the market volatility, which we think will accelerate market consolidation in the long-term,' no doubt referring to a belief in a shake-out of the weaker market participants.
Hong Kong has a large number of financial service companies, so such consolidation would likely be a welcome competitive development, at least for the survivors and firms that are growing.
Looking ahead, management reiterated that following its expansion into Hong Kong, the next country the company has its sights set on is the United States.
The firm has already soft-launched its system in the U.S. but has not been marketing it aggressively yet. As of 2010, there were an estimated 4 million persons of Chinese descent in the U.S., although I expect that number has increased significantly since then.
Futu is using its Hong Kong expansion playbook for future expansion into the U.S. and perhaps other international regions where Chinese investors seek a familiar platform for their financial investment needs.
While the stock has been challenged since its IPO, likely due to negative sentiment regarding U.S. China trade relations, if and when those relations improve or steady, the stock could be one to watch closely as management continues to execute its business plan for growth.
Disclosure: I/we have no positions in any stocks mentioned, and no plans to initiate any positions within the next 72 hours.