Saturday Article Update: Investing Wisely - - Forecasts / Confirmations = Profitable Results ! - - Week III - September 15, 2012
This posting ( Week III ) is one of the communications I share in my rotation over a four week periods of time. There will be ( Week IV ) next week with my Detailed Version - again. In my last blog posting on Saturday ("More Detailed Version" ) - three Weeks ago on August 25th I presented clear warnings for the thirteen high profile (Bellwether) companies that I share with your each week
As you know by now these (individual company) articles are provided for your guidance for your future of investing wisely in the stock market. They are available in SafeHaven.com each and every week. My goal is to provide you and Clients with consistent annual profitability. These companies are just a (High Profile / Bellwether) sample of what I keep focused on in my universe of about 1,500 securities.
As you likely know I have a very accurate and profitable methodology. It is based on the fact that all Companies, Industry Groups and Sectors - "Rotate" in and out of favor. It is a rather simple formula that says if it is currently in favor it will not be long before it is out of favor and likewise if it is a quality Company and is currently out of favor it will not be long before it is back in favor again.
Please see my Article on Rotation here in SeekingAlpha.com. Click on Rotation.
If you would like more than this quick insight into my work you might want to begin by reading "My Methodology." It too is available here in SA. Click on Methodology.
If you have visited my personal blog recently you have noticed that I have discontinued giving my work / analytics to hundreds of "Lookie Lous" - - for free.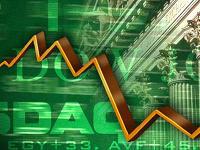 I would hope that you would understand that seldom if ever I would formally recommend any of these thirteen companies for investment to my Clients. I have said many times for anyone to invest in these Companies without contacting me is just plain stupid. They are seldom on my most Favorable (for Buying) or on my most Un-favorable (for Shorting) lists. In other words there are always lower risk / higher reward Companies based on my on going Analytics and Methodology. From my perspective that is a very compelling reason to contact me and begin an Email dialog. I hope you do.
The table below is a list of the above thirteen companies but is absent my current alerts / warnings / recommendations.
Each week I received a number of Emails asking my opinion about the General Market, the Economy, this list of Companies and often Companies currently being held in their portfolio. My answers are always prompt and as complete as I feel I can be without knowing more about the specific investors financial needs, goals and objectives.
My Thirteen Companies
Symbol

Company

 

Symbol

Company

AA

Alcoa, Inc.

GE

General Electric Co.

AAPL

Apple, Inc.

GOOG

Google, Inc.

BAC

Bank of America

INTC

Intel Corp.

C

Citigroup, Inc.

MSFT

Microsoft Corp.

CMCSA

Comcast Corp.

T

AT&T, Inc.

CSCO

Csico Systems, Inc.

XOM

Exxon Mobil Corp.

F

Ford Motor Co.

 
 

The General Market and some Sectors and Industry Groups remains very strong, as it should from my earlier ( past two years ) fundamental valuation work. However, increasing caution is the focus on this, my current analytics. Please remember, you are not at client, and I am not available to you -- 24/7 for updates.

Always contact a seasoned financial analyst or Email me before making any investment decisions.
Charts
I maintain a large list of Companies and Indices in my StockChart Public Blog. The above and many more Charts are yours to view as frequently as you wish and are always up to the minute current. Click on Public Blog to access.
AA, AAPL, BAC, C, CMCSA, CSCO, F, GE, GOOG, INTC, MSFT, T, XOM
Summary
For Investing Wisely - Patience and Discipline are more important than the above data, tables, charts and information. However, the focus is always the question: do I buy, sell or hold? My question for you is, do you have the Patience and Discipline to hold cash for a time? And, can you wait until you can be 90+% sure to profit?
My criterion for taking a bullish position is that the company must have the prospect within its fundamental valuation and technical charts to outperform the general market, its sector, and industry group. Accomplishing this is really not all that difficult.
Currently, there are notable warnings about these companies and many others that are traded so freely each and every day. It is a fact that, the stock market cycles endlessly both fundamentally and technically. It continuously moves from bullish cycle to bearish cycle and then back to bullish cycle again. Unfortunately, this is a pattern that is not well-understood or taken advantage of by most investors. See my Rotation Model.
This analytic work I do each day is fun and profitable. There is always a list of the best (for buying) and worst (for shorting) companies to further valuate and study. Seeking profits by focusing on the best companies (to Buy), or perhaps the worst companies (to Short) is definitely a challenge. The companies in-between the best and the worst are never considered as a current investment. As I said before, all companies rotate into favor and out of favor. Each company takes its turn, at being one of the best or perhaps one of the worst. To be consistently profitable, we must fundamentally and technically always be prepared with, up to date, lists of the best and the worst companies to monitor. This work must be complete, well ahead of the pending bullish or bearish market cycle.
I hope you like my methodology and will continue to follow my work / analytics. It won't be long before I can offer you a bullish and up-beat (Bullish) Forecast once again. Just be Patient and maintain Discipline. I'll help if you would like guidance.
Conclusion
I am currently bearish on both the world economies and the general market. My more recent archive articles are focused on securities that should not be currently held in your portfolio. I suggest that it is important for you to understand that holding cash is often a wise decision. During bearish cycles, this advice is always profitable for you. I can assure you that; this is definitely a "bearish cycle" time frame!
I can also assure you that I am longer-term bullish on all of these companies. Their bullish cycle will return again in the coming months. Currently, my "holding cash" advice is both prudent and Investing Wisely. My Email Address is:
senorstevedrmx@yahoo.com ( just click )
Thanks for permitting me to share my "stuff."
I would appreciate your Telling a Friend or Two about my postings here in SA and in SafeHaven.com.
Smile, have Fun - "Investing Wisely",
Dr. Steve