It's Tuesday morning,
As you likely know, I also publish (unedited, critiqued or influenced by anyone!) articles in SafeHaven.com rather frequently.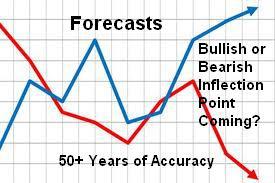 On June 22nd ( about 3 months ago) I posted on Comsat (CMCSA).
My most current Article on CMCSA was posted on September 24, 2012. Please Read this Article - Click on the following URL:
http://www.safehaven.com/article/27051/investing-wisely-comcast-forecasts-confirmations-results
Termination of a Forecast is when I reverse my Forecast and take profits or losses. Just for the record, I expect to "take profits" on all 13 SafeHaven.com Articles (written about 3 months ago) in the very near-term. Those profits covered all 13 of the following Companies: AA, AAPL, BAC, C, CMCSA, CSCO, F, GE, GOOG, INTC, MSFT, AT&T, XOM.
Thirteen out of Thirteen profitable Forecasts is pretty good in my way of thinking. Please consider reading my 13 articles for the above Companies in SafeHaven.com. They are listed under my name (Steve Bauer) under the heading of Authors.
URL: http://www.safehaven.com/author/489/steve-bauer
- - -
Special Note for the above Companies:
My on going series of 13 - High Profile / Bellwether Companies that I am sharing is a simple three month rotation ( one Article per week for 13 weeks ) from my Forecasts / Opinions. You might consider following these 13 companies yourself and in my Saturday posting here in SeekingAlpha.com.
My "Results" (profitability) are excellent however I nearly always Recommend to my Clients different companies other than these 13 Companies with even more compelling "Results." Of course I always recommend Apple, Inc. (NASDAQ:AAPL) when ever the opportunity arises. My last AAPL recommendation in June produced over a 30% profit.
- - -
"Important" - Caveat for - My Opinions and Forecasts:
Caveat (an example): I am currently Forecasting a pull back for All 13 Companies. I must use the following explanation to qualify the "When" the pull back will actually begin. It (a pull back or a rally) is always dependent and pending much more data from my Confirmations Procedures. (see below for my definition / explanation of "Confirmations").
On any given date it is easy for me to accurately determine a short or long term trend. It is not all that easy to "Pin Point" the "When" a new Bullish or Bearish Inflection Point will occur.
Understand I write these article once or more times per week for my financial blogs and other Advisory Consulting and Individual Clients. And, it is a fact that the combined Bullish and Bearish Inflection Points (historically) only occur 3 - 5 times per year.
I am Forecasting yet another Bearish Inflection Point. It may have (that) Bearish Inflection Point in the next few days or the Bearish Inflection Point may not occur for several more week. I can forecast, with high probability the Inflection Point is in the making, but I need my "Confirmations" to tell me "When" actual Bearish Infection Point occurs.
That is your problem of being a Follower and not a Client. I Email my Clients on the day my Conformations all kick in and make specific formal (low risk) security recommendations specifically for their specific Financial (needs, goals and objectives). Remember - That event occurs just 3 - 5 times per year. Projected profits are always a minimum of 15% per security per recommendation for Buying or Short Selling.
I hope you will want to Email me with your questions and thoughts about this Caveat and my procedures for guidance in making consistent annual profits for my Clients.
Confirmations: "Confirmations" occur "When" about a dozen of my special fundamental valuation models and technical chart configurations - kick in. This (waiting) requires much Discipline and Patience for making Wise Investment decisions. I can anticipate a "Conformation" kicking in, but there are always times when I am disappointed by DELAYS in the Stock Markets agenda. It just does not ALWAYS happen as expected! That, in a nut-shell, is the incredible value of my "Conformations". So, it is back to using my Methodology and waiting for the next investment opportunity (Bullish or Bearish) to come along.
- - -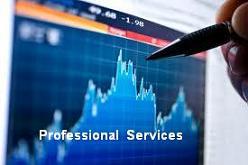 Please Read my Sunday (Instablog) Postings - it is a Monthly Update of 13 Dow 30 Companies and a few special Companies. I provide Guidance with Warnings and Alerts, and they are very accurate.
If these postings are not sufficient for you to want to profit please let me know what further I can provide in the way of profitable guidance via Email.
I am seeking new Asset Management / Consulting and Mentoring Clients. If paying a one percent professional fee for a return of 15+ % consistent annual profit is not in your mindset - I suggest you pass on my invitation to begin an Email dialog.
If you take positions, based on my Articles, without notifying me for further guidance, I suggest you are not Investing Wisely. I can assure you that taking Guidance without the complete picture, from the source, is a sure way to be a very long-term LOSER. I am all through bailing out readers that act on my advice without any Email contact with me. Here are some examples of what I get to read from my years of trying to be of help ( "I thought you meant". "You did not say". "I have / had no way to know when you advise "termination" of a position". "I did not understand your Warning / Alert system of communication. ETC. " )
Folks, I am here to offer my experience and guidance, but I expect to be paid for it. Clients receive a minimum of two special Emails per week with encouragement to share their questions and thoughts. Followers often have up to a half-a-dozen articles and comments per week from me in my various financial blogs.
- - -
You may have noted that my personal blog has been terminated. Please open it to read my reasons for my not providing free guidance.
http://investingwisely-rotation.blogspot.com/?spref=tw
Please Email me if you are interested in further Guidance or Clarification of my postings and perhaps details of my professional services. ( I do not reply to SA message board communications / only / Emails with some background on yourself and your financial needs, goals and objectives. ) For some reason I am getting inquiries on my SPAM. If I do not reply immediately, please try again.
My Email Address: senorstevedrmx@yahoo.com
Thanks, I hope to hear from you via Email. If you do not receive a prompt reply it is because you, for what ever reason, came through as SPAM. Yahoo is not perfect and neither am I.
Giving you my best is important to me so be persistent until you and I have a profitable Email dialog in motion. Thanks.
Smile, have fun Investing Wisely,
Dr. Steve