Accuracy in Forecasting -- Is What it is All About:
This all dates back to over 50 years of my work / analytics of Raw Data Interpretation of Fundamental - Valuation and Technical - Inflection Points.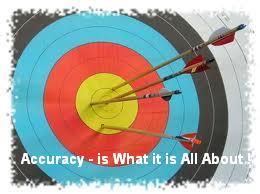 All my Articles are based on "My Methodology" - You might consider spending some time reviewing the following URL: http://www.safehaven.com/article/27820/special-notes-supporting-my-articles
This Article is shared to support your "Investing Wisely."
For me, I listen to the Stock Market and the Economy. I get my Raw Data entirely from the Internet and simple do my thing each and every day.
Mutual Funds - Don't Work - Any More!
They are so big and controlling that they have become COCKY. They have raised their fees while tax benefits are ebbing, and their performance is often pathetic. I have a saying: "Too much money and not enough brains."
Paying more than one percent for asset management should be an unforgivable sin. They are known to have hidden fees that few Clients are aware of and that too should be an unforgivable sin.
As a consequence, money is flowing OUT not IN and they seem not to care. Over 20 trillion dollars are invested in Mutual Funds. Think what fun Washington would have with that money to use foolishly!
Remarkably Hedge Funds charge even higher professional fees and they too are not doing the acceptable job of making their Clients money.
So, if you own Mutual Funds of any description you might catch onto the exodus and find someone who makes money for you and charges a reasonable professional fee.
Companies & ETFs - ( Included in my Weekly - On Going Articles & Forecasts ):
AA, AAPL, BAC, C, CMCSA, CSCO, F, GE, GOOG, INTC, MSFT, AT&T, XOM,BJK, IAI, IAT, IGV, KOL, XAR, XBI, XES, XHB, XME, XOP, XPH, XSD
( To view my 20-Year Charts for Companies and / or 5-Year Charts for ETF for any of the above Symbols - just Click on the Symbol ).
StockCharts: ( ALL ( 50 or so ) High Profile - Bellwether Companies & ETFs ) Public List :
http://stockcharts.com/public/1616666
I invite you to become a regular Follower and perhaps one-day a valued Client. My work / analytics should be very compelling for your considering working personally with me.
My Email Address:
senorstevedrmx@yahoo.com
Smile, Have Fun - "Investing Wisely,"
Dr. Steve