BUY ! - Here is How It Works to PROFIT - Consistently
Profiting in the Stock Market requires two things.
* Patience / Discipline
* Experience
I have both to offer my Client and Prospective Clients.
Here is how it works to Profit: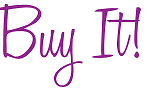 I send an Email with a Formal Recommendation to Buy. It simple says: Buy (XYZ - Name of the Security) at the market with the amount of Cash Allocations we have agreed to in Your Asset Allocation Model. (Remember, if you do not have the Cash for taking this position another Buying opportunity will come soon. Perhaps we will have Sold one or more of your Holdings by then).
Dr. Steve
senorstevedrmx@yahoo.com
my phone number