Citigroup, Inc. (NYSE:C) - Buy / Sell / Hold - or - Cash ? ? ?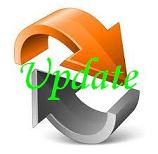 This fine Company is one of the S&P - 500 component Companies that is what I call "A Easy Call." It is currently "Favorable" - it has a clear declining and negative Valuation and unfortunately it Technically it is extremely Over- Valued and Over-Bought.
After you have years of experience in Forecasting it boils down to two criteria: "Favorable" and "Un-Favorable" - and - "Easy Calls" and "Tough Calls." I have learned that unless it is both "Favorable" and an "Easy Call" with Excellent Fundamentals and Technicals - I just move on until I find one that is. When you have a large universe of nearly all the quality and conservative Companies on the planet, it is often remarkable to Investors when I say: "There are always Excellent Companies that are both 'Favorable' and 'Easy Calls' at or around a Bullish Inflection Point. The reciprocal or opposite is true for Bearish Inflection Points.
The reason (C) is currently an "Easy Call" is because of its currently "Favorable" Trend. It is currently selling at a peak of $49 and has been in a strong ascending Trend since late 2011. Just how much higher can it go? Not Much!
When making Formal Recommendations, I am looking for a "Probability for Profit" of at least 20% or more when I Recommend a security to my Clients or Prospective Clients. Here are two URLs that you may want to read about how I go about managing securities.
Buying: https://seekingalpha.com/instablog/121308-steven-bauer/1956812-buy-here-is-how-it-works-to-profit-consistently
Selling: https://seekingalpha.com/instablog/121308-steven-bauer/1956812-buy-here-is-how-it-works-to-profit-consistently
- - -
Citigroup, Inc. -- (C)

Fundamentals: (Old-Fashioned Valuations Must be - in Place before Taking Positions). The projected Earnings Growth of (C) is clearly DECLINING. Like so many S&P Companies, the strong price appreciation since late 2011 has perhaps used up the Earnings positives and does not support further strong price appreciation. The current Price of (C) has more recently clearly kept up with many other S&P Companies that are currently and remains lofty.
Technicals: The Indicators are all pointing to TOPPING. Buying is definitely not prudent at this price.
I can help you with maximizing your profits - just ask. Any stock or ETF - Your Choice?
- - -
Opinion: HOLD, if you own Citigroup, Inc. - be prepared to take Profits in the coming weeks - perhaps after the next Rally. (Cash in your money market account may bother you because of the low interest, but remember, you are more "bothered" when you lose money due to poor judgment on your part or from poor or misleading advice!)
Forecast: My Focus is to suggest that the price is TOPPING in the Short (one - three months). It - (C) is on an early Bearish "Warning" and on my List to Sell. HOLD for now? Please seek weekly Guidance from a professional. Remember - MOST "professionals" will advise holding or even buying. Do they EVER recommend selling or offer a Bearish "Warning" such as the above?
- - -
Want more detail? Please read my Bio here in SA and spend some time in this URL about my Work / Profitability / Analytics and then -- Send me an Email with your thoughts or questions. I will respond personally and promptly.
http://www.safehaven.com/article/27820/special-notes-supporting-my-articles
Smile, Have Fund "Investing Wisely,"
Dr. Steve