Updating My Flow of Articles on - The Importance of Selectivity
Some time ago, I Updated my article on "Being Selective."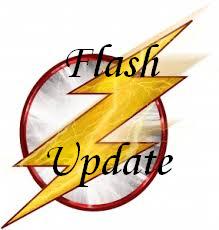 Here is the URL: http://www.safehaven.com/article/27218/being-selective-is-critical-for-consistent-profitability
I have now Quantified this Work / Analytics to an exciting level of accuracy. When I can develop a consistently accurate quantification of my various matrices - I have always increased my profitability - measurable. If you want to know what that means - let me know.
Briefly, I can take any grouping of securities and tell you the magnitude of the anticipated Bullish or Bearish move. (Mini to Max).
It is not a Projection, and I am glad. I don't believe it is possible to "project" the price of securities, and I don't ever try. (It is a waste of time and screws up your expectations).
I simple want to take a "grouping" of my Best-Buy List of Candidates for Buying in Bullish Cycles or my Best-Short List (or should I say worst?) of Candidates for Shorting in Bearish Cycles and get the biggest and most profitable "Bang for My Investment If you are looking for more Specifics or Details, Email my your questions.
Bucks." I'm sure that makes sense to most all of you.
Even slow moving Dividend-Paying Companies (for those of you who are seeking Monthly Income) accommodate this Methodology of Investing Wisely.
Dr. Steve